In The Wallflower's Secret by Susan Carlisle, Lucy Edwards has made the ultimate sacrifice of love for her twin sister, but know she must stay away from her unless her sister finds out how she truly feels and gets hurt in the process.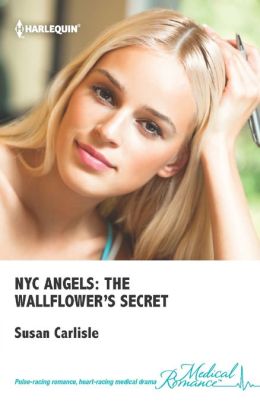 Ryan O'Doherty has been through enough pain of his own. He does not want to carry anybody else's pain anymore, not a patient's family or a partner. So when he is ordered to become a team with Lucy, his as the surgeon and her as the emotional aid and consultant for the family, he is not happy.
Now Lucy is living away from her family in New York, in a completely new city and job for her. She knows that if she is to stay close to her sister and her family, she won't be able to hide the feelings that shame her. And Ryan will not make her new job any easier either, he has the best beside manner with his patients, but he won't give the family members any reassurance or attention.
Sparks fly with Lucy and Ryan, she may seem like a wallflower and want to blend into the woodwork but she has something that makes her stand out to Ryan, especially when she will get on his case about his treatment of the family members of his patients. Ryan will do and say many things just to get a rise out of her.
But Lucy is not the only one with emotional problems that have to be surpassed, Ryan has to accept the pain he went through and not close himself from others in order to not feel any more pain. With each other's help they may just be able to accept that the lessons from the past are not to close themselves from any pain or from their loves ones, but to accept love with all it's imperfections and treasure every moment of it.
If you like a romance with a selfless heroine and a hero with issues that somehow make the perfect couple and help each other in every way, then you will like The Wallflower's Secret by Susan Carlisle.
Book Info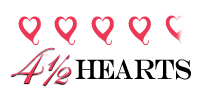 Publisher: Harlequin Medical Romances (April 1, 2013)
Some secrets are best shared…
Since making the ultimate emotional sacrifice for her sister, counsellor Lucy Edwards has kept her feelings buried and her heart on lockdown. Enter neurosurgeon Ryan O'Doherty, complete with piercing blue eyes and roguish charm. Working with him on an emotive case brings all of Lucy's painful memories to the surface…and even closer to Ryan. Lucy's finally tempted to let someone in—but will their fragile relationship survive her most difficult revelation?