On Temporary Terms by Janice Maynard: Sometimes we all have to take a step back and figure out where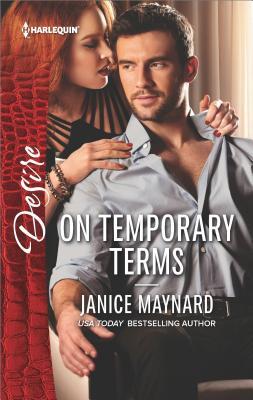 we are and where we want to be. Are we just in a holding pattern?
Abby Hartmann wasn't sure where she was going to go. She had worked hard to make it this fair, and now a lawyer in her hometown she was in a good place. If only her personal life would figure it's self out. Her father, her lack of a dating life… those needed to be worked on, but they would be… eventually.
Duncan Stewart had come from Skye to help his grandmother. She had taken care of him and his brother and now it was his time to come over and help her. The problem was he was a little resentful about leaving his life to come over, but he loved her and this was going to work. He was sure of that, and even more sure when he met the family lawyer.
Abby and Duncan knew instantly that they had chemistry, but what they were going to do about it? That took a little longer and when family complications arise and decisions have to be made how are these two going to react? Will the pipes be mournful or will their be a full fledge ceilidh?
There are some book reviews that are easier to write than others. Sometimes a book just speaks to you and sometimes it doesn't. There aren't many though that shout to you and make you want to tell everyone to run and pick it up. This one did, and it has kept shouting through this entire time. The book has everything from endearing characters, the ability to cause tears, laughter and even some throwing of items. It dabbles very slightly into domination and very fully into true loves ups, downs and curveballs. Ms. Maynard has not only hit this one out of the park but has knocked it off the Munro's of Scotland and the mountains of North Carolina. This is not even a run to pick it up, you need it faster than that, go one click. ☺
Book Info:

Publication: Published July 3rd 2018 | Harlequin Desire |
USA TODAY bestselling authorWhen keeping things strictly business isn't an option… Keeping secrets is the only one! There's a new bachelor in town, knocking lawyer Abby Hartman off her game. Scotsman Duncan Stewart, her client's sexy grandson, should be off-limits–but certainly a brief, mind-blowing affair wouldn't be too terrible. Things heat up…way too fast. And when a family crisis reveals Abby's true identity, they must choose between keeping their fling temporary or making a permanent merger!