In Once Upon a Christmas Night by Annie Claydon, Dr Greg Shaw is back in Dr. Jess Saunders life.They shared a kiss straight out of a fairy tale last Christmas and then he left without a word saying a word.Now that he is back and his feelings for Jess are still the same -which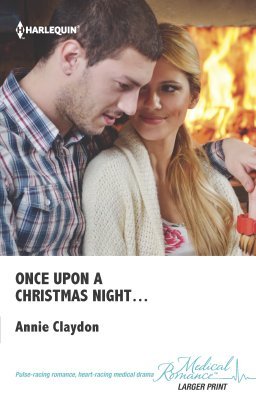 leads to a shock pregnancy! Now with a baby between them will they finally realize their feelings for each other and will Greg stay this time around for Jess and the baby?
'You'll see me. I'll find you.' He had kissed her one last time, just to let her know that he would. And she had clung to him, to let him know just what his welcome would be like when he did. 'Happy Christmas, Greg.'
'Happy Christmas, Jess.'
Once Upon a Christmas Night tells a pretty straightforward medical romance about two doctors who meet again and discover there is so much more to their relationship. The romance was slow and based more on the practical than the passion. Though lust and passion play its part, I found Greg's and Jess story to be more on the sleepy side. It was a good read with pleasant characters who are easy to like due to their relatable qualities.
The pregnancy comes after fifty percentage of the book is finished and it does manage to stir things a little bit. The good thing is that the whole book focuses on the the main leads and does not stray much from the same. The shortcomings are the lack of the medical details and the lack of conflict.
'What are we doing, Greg?
' 'Dancing.'
He brushed his lips against her cheek.
'Kissing.'
'Is it a good idea?'
'Yeah. It's a very good idea. Last Christmas…it wasn't just a mistake that's better off forgotten.'
'It was a long time ago.'
'It was just yesterday. Nothing's changed.'
Everything had changed, but Greg could find his way back.
You sure about that?'
Overall, Once Upon a Christmas Night by Annie Claydon is a well written and pleasant read with relatable characters but it suffers from lack of originality and the high amount of predictability. Annie Clayton is an awesome author who knows how to make a story interesting as her previous works have proved but sadly this one is not her best.
Book Info: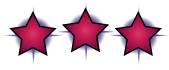 Published December 2013 by Harlequin Medical Romance
Their Christmas Past:
The kiss that Dr. Greg Shaw and Dr. Jess Saunders shared last Christmas was straight out of a fairy tale! Then Greg left without a word….
Christmas Present:
Now Greg is back and he's a changed man—with a big decision to make. But his feelings for Jess are just the same, as are Jess's for him—which leads to a shock pregnancy!
Christmas Future!
Will Greg realize what really matters in life, and that Jess and the baby are the most precious gifts he'll ever receive?