One Night with Her Forgotten Husband by Annie West is a wonderful example of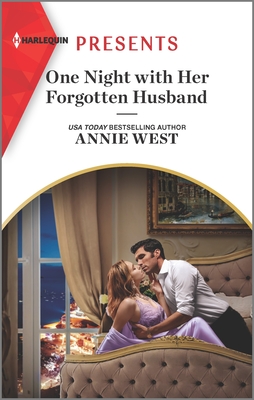 this author's talent to weave a unescapable tale, pulling you in hook line and sinker, filled with passion, mystery, twists, turns and adventure.
I adore second chance stories and when a bit of amnesia is in the mix it's even better. This time the baddie is the heroine and the author has done a delightful job of redeeming her; mixed with a nice little twist, Ally is a wonderfully likeable human who is disgusted at her past behaviours. Her ex husband Angelo is like a slolid brick wall who is clealry not happy at her reappearance in his life but is this opportunity to try and make amends and win back her husband who she's fully attracted to.
Just what we need in our crazy times, Annie West has created a beautiful island setting, with passionate and likeable characters who cant' help but be attracted to each other despite their (forgotten by Ally) past. A wonderful example of why Annie West is one of my favourite authors!
Book Info:

Publication: May 2022 | Harlequin Presents |
Washed up on the pale pink sand of a luxury Italian private beach, Ally can't remember anything except her name. The man who saved her is a mystery, although Angelo Ricci insists she's his ex-wife!
Stranded on Angelo's island, Ally soon discovers her attraction to him is undeniable. It's clear their divorce wasn't amicable, yet Angelo looks at her with a heat that feels all-consuming. And Ally is tempted to spend one night in her forgotten husband's arms. A night that reveals more about their marriage than either of them expects…