In Only Oscar by Trish Wylie, while enjoying time out with her friends, Callie Morris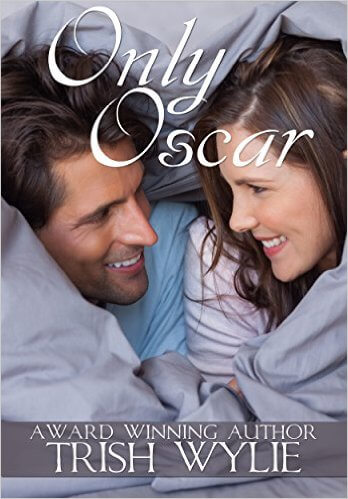 makes a suggestion that they need to do something about their love lives. Seriously considering their advice, for her to see if anything more than friendship exists with her best friend, Oscar, she decides to take a chance. Yet, the decision isn't a light one to make, because if things don't work out, she could lose someone that means so much to her.
"You've been staring at me."
"No, I haven't."
"Have too."
"Have not."
Oscar's eyes narrowed. If he didn't know better, he'd say the denial was accompanied by a slight hint of warmth on her cheeks. "Okay. Spit it out."
This was a fun and engaging best-friend to lover's story, of which I enjoyed how it began. Callie and her friends are a bit unlucky when it comes to love. So her suggestion, for each of them to be more pro-active in finding Mr. Right was just the push she needed to discover whether her feelings, for Oscar ran deeper than friendship. Yet, there was one particular moment that frustrated me. It didn't seem conducive to Callie's plan for her love life, especially when Oscar wanted to help her work through whatever was bothering her.
"It shouldn't be." He argued back. "If it makes it easier, I'll start. I'm a fan, how about you?"
Callie's mouth opened, closed and opened again before she replied with a cautious, "Yes."
"Favorite position?"
"Oh my God." Her eyes widened, "So not going there."
The dialogue was filled with lots of teasing banter between the two, which revealed how close of a friendship they had. Except Oscar was hiding a fairly big secret from Callie that could have ruined their growing relationship, if someone else happened to let it slip before he had a chance to tell her. The moment where she learned the truth was quite intense, as her reaction could have gone either way. She could have been completely proud of him, or totally hurt that he didn't tell her. Since normally they told each other news as big as he was holding back.
I liked both characters, as well as the secondary ones, especially Callie and Oscar's moms. I couldn't help laugh at the conversation that ensues once their mothers learn that they're now a couple. However, Callie did frustrate me a couple times throughout. How could she not realize how much in love Oscar was with her? The proof was there every time they were together. He expressed his love in every way, except the most important to her. And if that wasn't enough, the plans he was making for their future should have been a big clue. Also, how could she not know after being best friends with Oscar, for so long, that he was different? That he'd never leave someone he loved, for any reason. As for Oscar, his back story was compelling. He's a total geek, but a very scrumptious one. His reason for not telling Callie his secret was understandable. He'd told the wrong people in the past, and it ended up costing him.
Overall, I liked this book where the intimacy was sizzling, and illustrated their strong chemistry perfectly. Callie questioning Oscar's skills in the bedroom, and the conversation, of how a high school nerd became a sex god made me grin. The ending was delightful; and I'm looking forward to the next book in this series. I would recommend this, if you enjoy the best-friend to lovers' trope.
Book Info: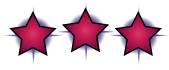 Publication: June 12th, 2015 | Trish Wylie | Passion Pact #1
Could the first boy she fell for be the only guy she needs?
Callie Morris has a plan to make dating simple. She doesn't think finding Mr. Right needs to be complicated. But before she can get started, her girlfriends insist she take a good, long look at her BFF, Oscar Levinson, to eliminate him from the running.
The last thing she expects to find is a spark of attraction. What's more, it appears to be mutual!
Turns out, there's more to Oscar than meets the eye. He's been keeping secrets and some of them are huge. When the truth comes out will Callie discover everything she needs for a happily-ever-after was standing in front of her all along, or will her worst fears be realized when she loses both her heart and her best friend?