Park Avenue Player by Penelope Ward and Vi Keeland: Elodie is confident, sexy, and sassy. She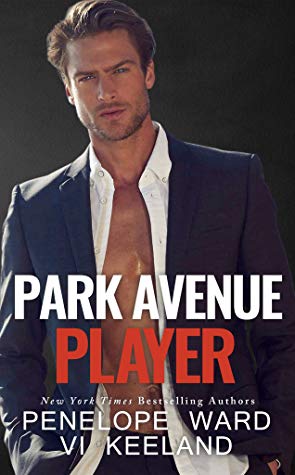 would love to get back into working in childcare as she's pretty over her current job. Elodie is independent and may be ready to get back into dating after being burned in her last relationship.
Hollis is a workaholic. He's sexy, driven, demanding, and goes after what he wants. He's also struggling to adjust to taking care of his niece. Hailey is a handful and Hollis is determined to remain single. He doesn't need or want more than his causal hook-ups.
Elodie and Hollis immediately face-off over who is at fault for a fender bender. They give as good as they get during their exchange and never expect to see each other again. Shortly thereafter, Elodie turns up to interview for a position as none other than Hollis' nanny. She eventually gets the job, which is great since she and Hailey immediately hit it off.
"Truth?"
"No, lie to me."
I rolled my eyes. "Because I want the job."
"Why?"
"Because I like to eat."
"You aren't going to go hungry. You have a job. If I remember correctly, one where you do a lot of this and that."
Elodie and Hollis are like fire and ice and it shows in how they bicker and banter. Hollis does come to rely on Elodie for advice, guidance, and clues on how to handle his niece. They need to develop a functional working relationship for Hailey, but it's complicated by their very mutual attraction. They tempt, tease, and taunt each other until finally acting on their chemistry. However, they are tested with surprises they couldn't have seen coming.
I picked up my wine and drank a sip. "I guess we have a deal then."
Hollis's eyes sparkled. "Not yet. You haven't heard my terms."
My brows jumped. "Your terms?"
He smirked. "That's right. Don't I get terms?"
"I guess that depends on what they are."
Park Avenue Player has it all: banter, heat, humor, heart, heartbreak, and surprises. Penelope Ward and Vi Keeland hooked me from the beginning with witty dialogue, great characters, and all the feels. Ms. Ward and Ms. Keeland once again delivered another book I didn't want to put down. Fans of Melanie Harlow, Helena Hunting, and Katy Evans will love Park Avenue Player.
Book Info:

Publication: September 23rd 2019 | Independently published |
It started out like any normal day.
Then the fender bender happened.
The guy I collided with drove an expensive car and was drop-dead gorgeous. Too bad he was also a total jerk. We argued over whose fault it was and any other thing that came out of his condescending mouth.
Eventually, the police came and we went our separate ways. The insurance companies would have to figure things out. I had a job interview to get to anyway—one I was excited about.
Though that excitement changed to disappointment the moment the person interviewing me walked in. The guy from the accident.
Whoops!
Yeah, so I didn't get the position.
The problem was, I really wanted it. No, I needed it. Anything to get me out of my current career and back into working with kids.
So, even though Hollis LaCroix was as intimidating as he was devastatingly handsome, I went back to see him and begged for a chance.
To my surprise, he gave me a shot taking care of his troubled niece.
At least my attraction to him wouldn't be able to go anywhere. I wasn't about to jeopardize my job or the strong bond Hailey and I formed.
But resisting the magnetic pull between us wasn't that simple. (Then there was our little underwear game—don't ask.)
We continued to flirt without crossing the line—until it finally happened.
This is the part of the story where we fall in love and live happily ever after, right?
Well, life has a way of throwing some major curveballs.
Ours was one I didn't see coming.