Wow. Wow. Wow. Release Me  by J. Kenner  was SO good. I wasn't sure what to expect but I really loved this one!
Ok, so the inevitable comparisons between this and 50 Shades will be out there so I'm going to start off my review by getting that out of the way. Release Me is NO 50 Shades. It far surpasses 50 Shades in every way possible. If you liked 50 Shades, give this one a try and I think you'll like it even more. If you hated 50 Shades, give this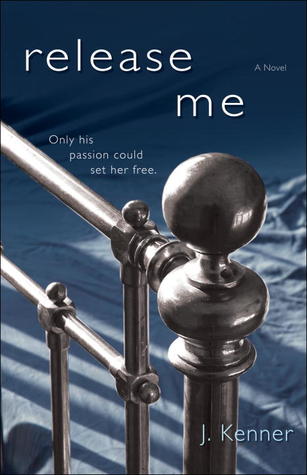 a try because this author does kink right! To me, Release Me felt more realistic about kink than any other book I've read. After reading this, 50 Shades felt more like what a kid would think about BDSM. Well, not a kid but a more immature person. I don't mean that as an insult. The BDSM (even though it isn't really BDSM, its more Domme/sub) in Release Me felt more mature and complete. For me, it felt like the characters were fully realized with complex backgrounds, painful childhoods and more baggage than could fit on a private jet!
Speaking of private jets (like that segue??), let's get into the meat of the book: the characters! We'll start with Damien Stark. You don't find out ALL there is to know about him in this book but from what you do learn, there really isn't too much to dislike about the guy. He's ridiculously handsome, incredibly rich, really smart and knows what he wants and goes and gets it. And when we first meet him at an art show, what he wants is a painting and that's where Nikki Fairchild comes in.
Nikki Fairchild is the heroine of this book and I really liked her. The more you learn about her, the more you like and respect her. I don't think the author shoved her strength down our throats the way some authors tend to, but it was clear that Nikki wasn't weak. If you've read some of my reviews, you know that I really hate reading a weak female character. At first, I was worried that Nikki WAS going to be weak; she has an awful, self serving mother, a deceased sibling and a tendency to be a cutter. But you get to see how she got over her compulsion and became a strong, independent female.
Nikki and Damien together are amazing! The Sexy Time is super hot. Damien does like to be in charge and that makes for some interesting scenes between them. Nikki, though, is a bit of a smart-ass and doesn't let Damien get away with too much before calling him out. At the same time though, Nikki can let herself go with Damien and be more herself, her true self.
I don't want to give too much away because I don't want to spoil anything about this book. So let me sum up this way: I loved this book. It blows 50 Shades not just out of the water, but out of the pool altogether! The characters are completely believable and the author takes you on this journey with them. Release Me is more about Nikki and is written from Nikki's point of view so we don't get into Damien's secrets very much, which was a bummer. But, be warned… the ending sets the stage for the next book and I think we're going to find out a lot more about Damien and his troubled past. Trust me, you'll be impatiently waiting for it!
Rating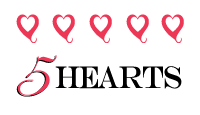 Publisher: Bantam (January 1, 2013)
Back cover: For fans of Fifty Shades of Grey and Bared to You comes an erotic, emotionally charged romance between a powerful man who's never heard "no" and a fiery woman who says "yes" on her own terms.
He was the one man I couldn't avoid. And the one man I couldn't resist. 
Damien Stark could have his way with any woman. He was sexy, confident, and commanding: Anything he wanted, he got. And what he wanted was me.
Our attraction was unmistakable, almost beyond control, but as much as I ached to be his, I feared the pressures of his demands. Submitting to Damien meant I had to bare the darkest truth about my past—and risk breaking us apart.
But Damien was haunted, too. And as our passion came to obsess us both, his secrets threatened to destroy him—and us—forever.
Release Me is an erotic romance intended for mature audiences.