Relentless Seduction by Jillian Burns left me speechless. Wow! simply wow!
Rafe and Claire were two of the most stubborn people I have ever read about. Both of them loved the other but they were too afraid to speak up and admit it. While these two are put to the test in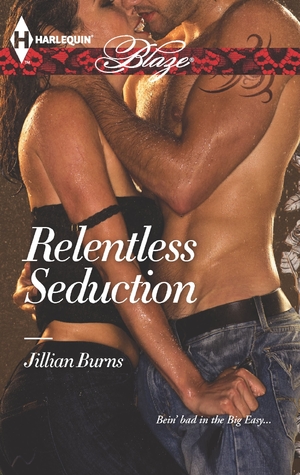 this book with a cult who believes they are vampires and being trapped in a small and confined space, It was hard to imagine that their love could outweigh the bad things that just kept popping up around them. This is exactly why I loved this 'Harlequin Blaze' so very much, because of the unpredictable course of Claire and Rafe's relationship.
I also must mention how much I just love Ms. Burns writing style. She managed to one, draw me in even from the very first page and two, she had such a talent for descriptions. Throughout the book I was completely absorbed, I was able to imagine what the surroundings looked and felt like without being over whelmed with endless meaningless words as descriptions.
I'm a sucker for the tormented bad boys and I'm quite happy to see this particular bad boy get his happy ending.
'Relentless Seduction' is a romance of the ages, and I can see myself reading this book over and over again. Onto my keeper shelf this goes.
Rating: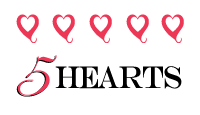 Book Info:
Print Length: 224 pages
Publisher: Harlequin Blaze (January 1, 2013)
Unrestrained. Unrelenting. And completely undressed!
When her best friend disappears during Mardi Gras, microbiologist Claire Brookes is determined to find her. Her only lead is a bar called Once Bitten—a haven for the dark, melancholy and vampire-obsessed. And while Claire generally prefers science nerds over the Gothy children of New Orleans, something about the bar's tall, dark and delish bartender makes her mouth water….
Bar owner Rafe Moreau is pretty sure that there's more to Claire than uptightness and frumpy clothes. And as they delve further into the dark, seedy underworld of the Big Easy, Claire and Rafe turn to each other, discovering a sizzling hunger that won't be satisfied.
But will one taste be enough?