Her Christmas Eve Diamond is a fun and interesting read.
Cassidy Rae is the head nurse in the general medical receiving ward. She likes things to be tidy and done in a very strict order and way. But after 3 months on secondment she is for some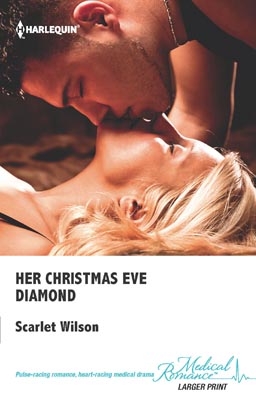 surprises when she gets back to her hospital. She loves her home in Scotland and it will take a lot for her to ever leave it.
Brad Donovan is the new medical registrar in Cassidy's unit. He seems very easy going and fun of nature, but he has a deep emotional pain within him, especially during the Christmas season. He has left Australia to go away from his pain for a bit, while he tries to find that precious person of his heart, which has been taken away from him.
This romance story may be based during Christmas time, but it is not solely based on Christmas. The romance between Cassidy and Brad is very sweet and fun to read as to how it develops. I loved the way that Brad didn't back down from a challenge and would challenge Cassidy with some home truths when they were necessary, which helped their relationship develop.
If you like a sweet romance with just a touch of the holiday season you'll like this one.
Quotes from the book:
"You're a clever girl, but sometimes you can't see what's right at the end of your nose" She shook her head. "You've got some very fixed ideas, and you're not very good at the art of compromise. Just as well Christmas is coming up"
Cassidy was mad now. "What's that got to do with anything? Christmas is still three months away"
"You're going to be a Christmas bride."
"What?"
The woman clearly had lost her cat-brained mind.
"How can I be a Christmas bride? It's October tomorrow, and I don't even have a boyfriend. And there's nobody I'm even remotely interested in."

"Well, Dr Donovan, if you're one of mine then maybe I should tell you the rules in my ward."
His eyebrows rose, and amused expression on his face. "You really are the Dragon Lady, aren't you?"
Rating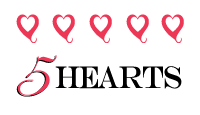 Book Info:
Print Length: 129 pages
Publisher: Harlequin Medical Romances (December 1, 2012)
Nurse Cassidy Rae is a stickler for rules, but even she revels in the magic of Christmas—unlike new registrar Brad Donovan, who hates Christmas. With his surfer-boy looks and cocky charm, he's severely testing Cassidy's goodwill to all men. But in the festive season miracles can happen, and Brad's about to give Cassidy a yuletide to remember….