Reluctant Roommates (Sierra's Web #2) by Tara Taylor Quinn: Weston Thomas returns to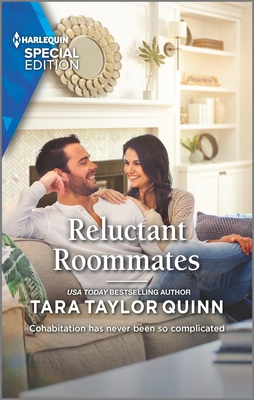 his father's home after his death, where he meets Paige Martinson, who's a ghostwriter working in Walter's memoirs and taking care of his dogs. Soon they discovered that Walter has established in his will that they have to live together for one year if they want to keep the property. If they don't fulfill the will's terms, the house will be inherited by his dogs.
As ridiculous it may sound, Walter always knew what he was doing—the fact that he took care of all the details that could invalidate the will shows it. He wanted to give his son and his employee a lesson. What was it? They had to find that out while living together.
Since they met, they felt attracted to each other, so it was a matter of time they surrender to what they were feeling about each other. But there were clear rules: it was a temporary fling because at the end of the year, Paige will leave.
Free-spirited Paige is constantly moving from place to place. She doesn't do relationships—she doesn't believe in them—and thinks commitment will trap her. Surviving a HUGE traumatic event as a kid, she's not afraid of dying. To the contrary, she embraces it as part of life. 'Nothing lasts forever' was her motto.
"I have my own set of boundaries, ones that let me fly. I live the life I need to live, not the life they'd like me to live. I don't stay in one place. And I don't fear what bad things might happen. I'm not going to spend my life looking over my shoulder. Unless it's to smile at a memory."
Weston, totally opposite with Paige, is a black-and-white guy. Living without his mother (she died when he was three) and with a father who was always inventing what he thought will be 'the next big thing' and failing over and over again made him a very responsible man. While Weston doesn't trusts in happily ever afters, he's a man who firmly believes in stability.
"My father is the reason I became an accountant. The first year we were in that house, the electricity was turned off twice. By the time I was in high school, I ended up taking over the household finances. I just couldn't live like that anymore, worrying I'd go in to shower some morning and have no water."
How could these two could be together? Well, they did it well because they understand each other than no one else did ti the world—besides Walter, of course—and have one big thing in common: fear. Fear of love? No. But fear of losing the people they love.
Walter needs a special mention here. As the most important of the secondary characters, he's the one who pulls the strings in this story. Even though he's dead, he guides Weston and Paige through their road to happiness.
This is a book I found a bit challenging because the story didn't got me from the beginning. The first half of the book I felt it too slow (maybe I wasn't in my happy place while reading…?), and while some aura of mystery surrounding a character could ignite my curiosity and intrigue, I couldn't connect with Paige until very late in the plot. At the same time, Paige's background is very touching and filled with emotion. Actually, it's Paige's past which has the emotional weight of the book. On the other hand, the author did a very good job developing Weston and Walter's characters, as with the setting and atmosphere. Paying attention to the small details, this book has a strong ending, but I think this story needed a beautiful epilogue.
Book Info: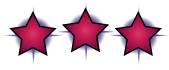 Publication: April 26, 2022 | Harlequin Special Edition | Sierra's Web #2
Eight's company and two's a crowd in the newest book in the Sierra's Web series by USA TODAY bestselling author Tara Taylor Quinn.
He just inherited his family estate.
So did she.
Living with a total stranger for twelve months is the only way Weston Thomas can claim possession of his Georgia family mansion. If not, the place goes to the dogs—seven rescue pups being looked after by Paige Martinson, his co-owner, to be exact. West's instant, unexpected attraction to the free-spirited ghostwriter comes with rules of engagement. But when chemistry deepens into more powerful emotions, is the accountant willing to bank on a future that was never in his long-term plans?
From Harlequin Special Edition: Believe in love. Overcome obstacles. Find happiness.
Sierra's Web
Book 1: His Lost and Found Family
Book 2: Reluctant Roommates