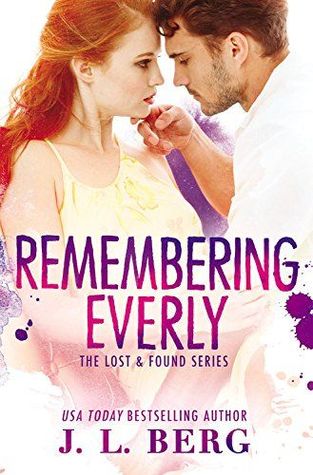 Remembering Everly by J.L. Berg: Kicking off right where Forgetting August ended, Remembering Everly does not let up on the drama.
Now that August has some of memories back he'll do all he can to protect Everly and eventually fight for her love back. His shady business from before the coma has come back to bring him in once again, even using Everly as incentive.
I definitely believe these two books should've been one. They would've had better pacing and been more interesting that way.
I still definitely rooted for Everly and August. It really annoyed me that Everly had gone back to Ryan. That felt unfair in so many ways, especially to do the love triangle again, and to have it last so long. Everly and August should've been together far sooner. The ending resolved their relationship and August's problem with Trent, his past business partner, so quickly.
But it made me happy to see that August was not going back to his old lifestyle. With Remembering Everly it seems both of them, especially August, learn to put their love first in a healthy way.
An intriguing story, for those who love a drama or need to finish Everly and August's epic, I recommend Remembering Everly.
Book Info: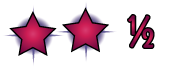 July 5, 2016 | Forever | Lost & Found #2
After a stunning cliffhanger ending in Forgetting August, USA Today bestselling author J.L. Berg delivers the happily ever after that fans have been waiting for in the sequel, REMEMBERING EVERLY.
He's forgotten his past, but it hasn't forgotten him. After losing two years of his life trapped in a coma, August Kincaid will do anything to win back the love of his life. But his past threatens to destroy his second chance at happiness, it's Everly who is in danger of paying for his crimes.