Sand Castle Bay by Sherryl Woods is a delightfully charming reunion love story. The romance is tender and the characters are endearing. This book was definitely hard to put down.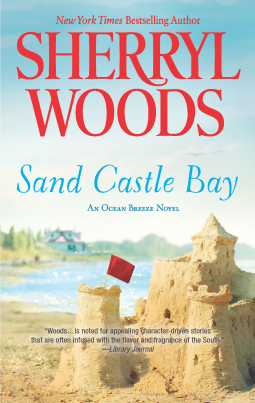 Emily Castle left Sand Castle Bay several years ago to become an interior decorator, but when tragedy strikes and her grandmother's restaurant is destroyed by a hurricane, Emily and her two older sister's come back home to help clean up the mess. When Emily moved away from home, she left behind her high school sweetheart Boone Dorsett. Over the years Boone has kept in contact with her grandmother and he is eager to help her with needed repairs to her business. Emily is surprised to see Boone and she is even more shocked to find that she still has feelings for him.
Boone never really quite got over Emily. He did move on with his life and he even married and had a son. His wife has passed on, and now he is raising his son on his own. Even though he still carries a torch for Emily, he is afraid to have another relationship with her because he doesn't want his son to get attached to her and become hurt if she leaves. With a little meddling by Emily's grandmother and sister's, Boone and Emily start seeing each other again, but when Emily is offered the job of a lifetime in another state, it threatens to tear their relationship a part. Will these two have what it takes to make a relationship last forever?
I really fell in love with Sand Castle Bay. This is book number one in The Ocean Breeze series. I can't wait to read book two, Wind Chime Point, due out in May.
Sherryl Woods writes small town romance by the ocean like no other. Her characters are well developed and her prose are so beautiful that you feel like you are part of the story. The cast of secondary characters are a lot of fun and make you want to read their own stories next. I do wish that the love scenes would have been a little more spicy, as it is all sex remains behind closed doors. Being the romance lover that I am, I do like to read about what happens when a couple comes together. Other than that I am a completely satisfied reader, and I am sure that you will be too!
Book Info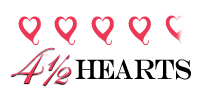 Publisher: Harlequin MIRA Release date: March 26, 2013 | Series: Ocean Breeze
In a trade-off she's lived to regret, Emily Castle left home years ago to become an interior designer. The youngest of three sisters, Emily desperately wanted to prove herself. Success, though, came at the cost of leaving behind the man she loved.For Boone Dorsett, losing Emily left his heart shattered, but another woman was waiting in the wings. Now a widower with a young son, Boone has a second chance with Emily when a storm brings her home. But with his former in-laws threatening a custody suit, the stakes of loving her are higher than ever.Will fate once again separate them—or is the time finally right for these two star-crossed lovers?