In Sandpiper Shore by Debbie Mason, matchmaker Jenna Bell is trying on her wedding dress at her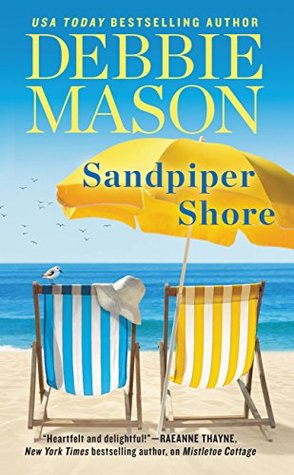 stepsisters' bridal shop when her fiancé breaks up with her–only to announce he's in love with her stepmother, the woman who stole her company from her. Desperate to get away from him, she runs out and runs into Secret Service Agent Logan Gallagher, the brother of her best friend's fiancé. Logan helps her escape, and the feelings he always had for her resurface. But when he's sent away on a job and returns with a surprising announcement, will their budding relationship be able to survive?
The story started out really well. Jenna is preparing for a Cinderella themed wedding. She is, in fact, like Cinderella with the evil step-mother and the evil step-sisters (who are not related to the step-mother). When she runs out of the bridal shop, Logan even puts on her glass shoe back on her in front of a crowd.
"Look, it's right out of a fairy tale. Cinderella and Prince Charming!" a woman yelled. Oohs and aahs were followed by the sound of pictures being taken on cell phones.
"If it doesn't fit her, you can try it on me, gorgeous," a woman yelled.
"No way. I saw him first. I should get to go before you," her redheaded friend said.
"You have feet the size of flippers. Don't waste his time–"
At the sound of a fight breaking out between the women, Logan bent his head and groaned.
There's a nice build up to a romance between Jenna and Logan, and then the story went off the rails. He goes on a mission to protect a princess he had previously rescued from a kidnapping and comes back engaged to her. Logan had already gotten Jenna a job as a wedding planner at the manor his family owned, so she goes from having a relationship with him to having to plan his wedding. She's also dealing with her ex and her stepmother demanding the return of her engagement ring, her stepsisters wavering between barely tolerating her to hating her or no apparent reason, and her ex clearing out her account. It seemed like more and more things kept going wrong for Jenna. And when the princess asks for her help, her life gets put in danger as well.
Jenna winds up coming across as a pushover. Yes she stood up to her ex and stepmother, but she does anything she can to please her stepsisters. I honestly couldn't understand why she tried so hard to make them happy when they were pretty much mean to her unless she did something that benefitted them. Then, instead of stepping aside and having someone plan Logan's wedding to the princess, she gives them her dream wedding, the one that was called off. She doesn't confront Logan abut how he went from being with her to being with the princess, just accepts it. I felt she should have put up more of a fight for him.
I did enjoy Pippa, the injured sandpiper Jenna and Logan rescue from the beach and nurse back to health. It was cute how excited Pippa would get whenever she saw Logan, and it was nice to see how she went from being afraid of the other sandpipers to finding her place amongst the group.
I had a hard time with this book. The Logan/princess storyline came out of left field right when things were starting to heat up between Jenna and Logan. I didn't overly care for how anyone treated Jenna, including members of Logan's family, and I didn't like how Jenna let everyone treat her poorly without making any attempt to stand up for herself. If she had more of a backbone, I might not have found myself as frustrated with her as I was. I understand the whole Cinderella concept that was going on, but its overall execution missed the mark.

Book Info: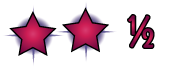 Publication: June 26, 2018 | Forever | Harmony Harbor #6
Jenna Bell loves her job as a wedding planner and loves a happy ever after even more. Until the day she meets with her newest client and discovers that the bride's fiancé is the man she's had a crush on for years. But she knows the #1 work rule: Never fall in love with the groom.
Secret Service Agent Logan Gallagher arrives at Tie the Knot to make plans with his bride-to-be. But coming face to face with Jenna after all these years brings back feelings that he's fought long and hard to forget. Does his attraction to Jenna mean that he's about to make the biggest mistake of his life?