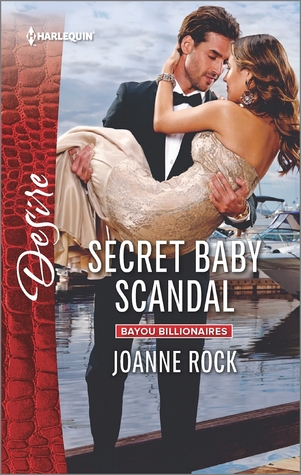 Secret Baby Scandal by Joanne Rock: Jean-Pierre and Tatiana's families have been feuding for the past ten years, but when Tatiana accidentally makes a comment to the press about Jean-Pierre's upcoming football game, to save the team from scandal Jean-Pierre lies that he and Tatiana are dating.
But that's not the only secret. For the past ten months Tatiana has been hiding her baby from Jean-Pierre, coming clean only a month after the birth. Jean-Pierre immediately jumps into fatherhood mode, and begins his quest of making Tatiana his wife.
They fell in love as teens ten years ago, and now Jean-Pierre have their second chance.
"We could let them find us," he suggested, his gaze roving over her as he seemed to weigh the idea. "They could photograph us kissing."
The mention of kissing should not have sent a bolt of lightning through her. Especially when Jean-Pierre seemed to be mulling over the idea with the same attention he might give a playbook. Dispassionate. Assessing
A quick and tension-filled read, I overall enjoyed Secret Baby Scandal. Although I did have a big issue with Jean-Pierre and all the men in the story needing and trying to convince Tatiana to marry Jean-Pierre because they had a baby. I can understand why they wanted that, but I did not like that it was a part of the central conflict. I am happy, though, that Tatiana did not bow down to their wishes. Rather, she wanted love to cause a marriage, not a baby. But, she also hid a pregnancy and baby from Jean-Pierre for ten months, which is in no way okay for me.
Otherwise, I could feel their love for another, and that they both wanted a second chance. They just didn't know how. Ten years ago they were forced apart, and now they have a chance but the media seems bound to get in the way of their happily ever after.
Can be read as a standalone, but I would say check out the others in the series. The crew seemed like a fun one! If you're a fan of sports reads or second chances, I recommend giving Secret Baby Scandal a try.
Book Info: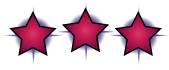 May 1, 2016 | Harlequin | Bayou Billionaires
His proposition: pretend they're a couple to end a scandal. But she has secrets of her own…
Tatiana Doucet has dealt with sexy, arrogant athletes most of her life. But Jean-Pierre Reynaud is a whole different animal—in bed and on the field. Unbeknownst to him, their one amazing night produced a son. Now her family's biggest football rival is back, offering a seductive wager she can't refuse.
Jean-Pierre despises the media. When rumors fly, he knows a fake relationship is the perfect diversion for the tabloids—and Tatiana's unbridled passion is the perfect diversion for Jean-Pierre. But when she drops a baby bombshell, the scandal will rock them both!