The Secret of Ella And Micha: Now here is a book that can show a reader how to have a good time. I was in the mood for summer themed books and The Secret of Ella And Micha was a perfect fit.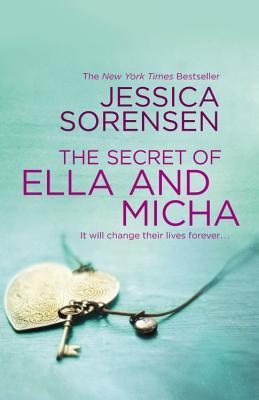 Ella was one of those characters that managed to change her life, but coming back home caused her more trouble than it was worth. And of course Micha was the sexy next door neighbor that the reader felt insta love with.
Stories like this one-where one character returns home- are my favorite to read, because of the chemistry that developers before the book starts.
Going into The Secret of Ella And Micha I wasn't quite sure what to expect, but having finished the book I've very excited to say that I was overly pleased by this book, and I truly cannot wait to read book 2.
Book Info:

Paperback, 320 pages Published March 26th 2013 by Forever (first published October 2nd 2012)
If you loved Beautiful Disaster then you're ready to discover . . .
THE SECRET OF ELLA AND MICHA
A rule-breaker with a fiery attitude, Ella always wore her heart on her sleeve. Then she left everything behind to go to college, where she transformed into someone who follows the rules, keeps everything together, and hides all her problems. Now it's summer break and she has nowhere else to go but home. But once there, Ella fears that everything she's worked so hard to bury might resurface-especially with Micha living right next door.
Smart, sexy, and confident, Micha can get under Ella's skin like no one else. He knows everything about her, including her darkest secrets. If he tries to tempt the old Ella to return, he will be impossible to resist. But what Ella doesn't realize is that when she left, she took a piece of Micha's heart with her. Now he's determined to win back the girl he lost, no matter what it takes.