In Secrets Made in Paradise by Natalie Anderson, Emerald Jones is living on the Galapagos Islands when she met businessman Javier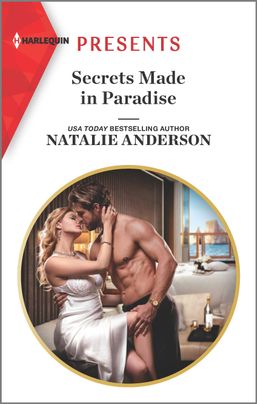 Torres. It was a one-night stand where Javier didn't even tell Emerald his real name. Javier returned to New York shortly after. Fast forward eighteen months later, he returns to the island to build a resort and hopefully see the woman he hasn't been able to forget, only to discover Emerald has a son who looks like his mini-me.
Emerald hadn't been able to find Javier for awhile as she didn't know his real name. Once she figured it out, she still kept Luke a secret from him, fearing that Javier would take him away from her. Neither has an interest in marriage, but they agree that Javier needs to have a relationship with his son, which means Emerald and Luke need to stay with him.
A large portion of the book takes place on Javier's yacht, where he's determined to not only get to know his son, but to get to know Emerald better. My main issue with Javier was that he expected Emerald to answer his questions, but anytime she'd ask him anything personal, he put up a wall and would deflect. Yes, both had family issues they were hesitant to share, but I thought he could have at least tried to open up a little more than he did; it was unreasonable for him to expect her to do something that he himself wasn't willing to do.
I did enjoy how Javier went from thinking he didn't want children to how quickly he bonded with Luke. Their interactions are cute and I enjoyed seeing them together. I also thought Emerald was a wonderful mother, trying to do the best she could, even agreeing to put eighteen months of her life basically on hold so her son could spend time with his father.
The overall pace of the story was a bit slow for me. I understood the intent was for the characters to have time to get to know one another, but it felt like things could have moved along a little faster than they did.
Secrets Made in Paradise is a good, although somewhat predictable, story. Readers who enjoy one-night stands reconnecting or stories about unexpected children may enjoy this one.


Book Info: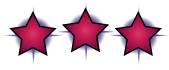 Publication: August 1, 2020 | Harlequin Presents |
Emerald Jones is exactly as Javier Torres remembers from their passion-fueled night. But the ruthless Spaniard has no time to play nice! If returning to the Galapagos Islands for business and discovering Emmy never left wasn't shocking enough, her secret is…
All Emmy wants is Javier's promise he won't disappear from their son's life the way he did hers. His insistence they stay aboard his luxury yacht is far too intimate…because revisiting their electrifying attraction is something Emmy won't be able to avoid—or resist!