In Secrets of a Chalet Girl by Lorraine Wilson, while Floramay seem quietly confident she is in Verbier on a journey of self-discovery. She has been betrayed, but surely in Verbier she will be able to find an eligible bachelor.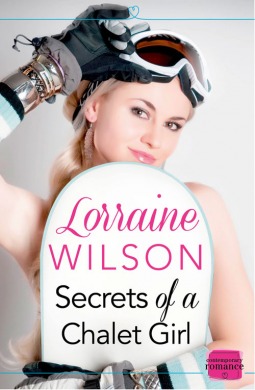 We begin with Flora in a bar celebrating her friend and co-worker's Hen night. Flora is not really in the mood to be out celebrating at all, especially among the crowd of skiers. Only there is a rather gorgeous male all by himself checking his cell phone time and again, looking like he has been stood up.
As the party goes on, Flora is roped into a game of truth or dare, only she ends up pulling a dare card, she is dared to kiss the sexiest man in the bar. After a few drinks for courage she makes her way to the male she spotted earlier. With a whispered apology for the kiss, she kisses him but soon he turns the kiss into a something a lot deeper and hotter.
But this kiss leads into more fun games made for two only, and games that Zac and Flora will play in the privacy of a bedroom. Only while they both are great together in the bedroom, they both have a past that is still plaguing them. Unless they are willing to take a risk on the unknown and begin something new, they may just end up missing their chance at the happiness they found in each other's arms.
If you want a fun, really hot and fast read don't miss Secrets of a Chalet Girl by Lorraine Wilson.
Book Info:

October 24th 2013 by HarperCollins UK, HarperImpulse
Set in the exclusive Swiss ski resort of Verbier, the winter playground of the rich and famous, Secrets of a Chalet Girl is the second book in Lorraine Wilson's fabulous Ski Season series.