Secrets of a Shy Socialite by Wendy S Marcus, book#2 of Piermont sisters is a thought provoking medical romance well worth delving into.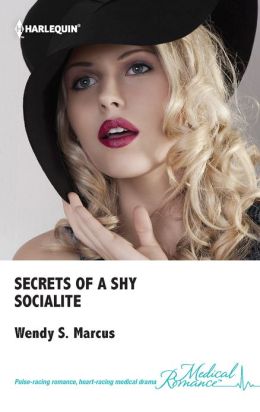 Secrets of a Shy Socialite is Jena's Story. Jena has always been the quite twin, the amiable twin having pretty much lived in Jaci's Shadow, so imagine everyone's surprise when Jena returns home a mother of twin girls, suffice to say no one is more surprised than Justin. Ten months ago Justin was distraught to realize that he slept with his best friend Jaci but when he found it was Jena all hell broke loose. Now not only does Justin have to come to terms that the Piermont twin that featured in his teenage fantasies was Jena and not Jaci but also that he is a father of twin girls.
Jena has tested positive for the breast cancer gene and learnt she has a higher than normal risk of developing breast cancer given her family history.
When I read of Jena's decision to have an elective mastectomy like Justin reaction below I couldn't quite wrap my head around it, why would a healthy person decide to have major elective surgery putting her life at risk as a drastic preventive measure considering she has two little babies in her Care?….
"So." He stood. "Just so I'm sure I understand." He crossed one arm over his waist, rested the elbow of the other on his wrist, and traced his goatee in a downward motion with his index finger and thumb. "You're planning to have two major elective—am I correct in assuming they're elective?" He looked down at her for confirmation.
She nodded
"Two major elective surgeries that will disfigure your body and put you at risk for any number of surgical complications, because there's a chance that you may, at some point in the future, develop cancer." He moved both hands to his hips. "And you honestly think you're in control not the threat of cancer?"
It was thought provoking and certainly got me thinking…and made me realize that it is easy to pass judgment when you are sitting on the sideline rather than walking the line.
Wendy has a wonderfully fresh voice and she wasn't afraid to step outside the box. In both the Piermont sisters books Wendy deals with some pretty tough social issues such as PTSD, domestic violence and elective mastectomy and for that she needs to be commended.
The writing while funny and flirty at times was also deeply moving and emotional at others which made for quite a contrast and provided a range of emotional depth.
I would definitely recommend this thought provoking book from talented author Wendy S Marcus and I Can't wait for the next installments from this author!
Rating: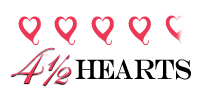 Book Info: Publisher: Harlequin Medical Romances (February 1, 2013)
She'll do anything to protect her newborn twins …
Jena was always 'the good Piermont twin', preferring to nurse others over life in the limelight. Seducing her all-time crush was the bravest and definitely the most outrageous thing she's ever done. What did giving in to her desire bring her? Two adorable baby girls! But the social fallout will be nothing compared to confessing the truth to the unsuspecting father.
And how will he react when Jena reveals her most heartbreaking secret of all?
Beyond the Spotlight… Book 2 of 2.