Sentinels: Kodiak Chained by Doranna Durgin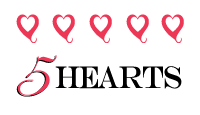 Publisher: Harlequin (November 13, 2012)
Mass Market Paperback: 368 pages
Book Info:
One mission. One night. One costly misstep…. Don't miss this scintillating romance from Doranna Durgin!
A mighty Kodiak shifter, Ruger is more than a Sentinel warrior. As a Healer, he willingly risks everything defending the sick and helpless. But after an ambush nearly kills him, he can do only so much—until a sensual lady black bear shifter arrives to provide him backup….
In human form, she is called Mariska. Feisty and self-assured, she has finagled her present assignment helping Ruger chase down a rising new threat. The moment Mariska scents the heroic, battle-scarred grizzly she knows he will be her only weakness…and greatest desire.
Mariska will do anything to aid Ruger—even if confronting the enemy puts everything she holds dear in jeopardy.
Review:
What an amazing book! This was not my first encounter with bear shifters and it most definitely will not be my last! Rugar had me from the very first page, he's a strong and handsome Sentinel Warrior and healer, who also just happens to be a bear shifter. Can you get any hotter?
There were many things about this book that I enjoyed. I loved that Rugar and Mariska were of the same species, and were able to open themselves to love. Mariska's redeeming quality for me was that she wouldn't let Rugar's ego get in the way of her feelings toward him. This alone made me love this couple that much more. I also enjoyed the truly unique storyline that "Sentinels: Kodiak Unchained" had to share.
My overall feelings about this book are entirely positive, I loved the main characters and even the side characters. I fell in love with idea behind the story quickly, and I can't wait to see what happens next in this series. This may have been my first book by this author but I feel as if I have been with these characters since the beginning.