In Serpentine (Anita Blake, Vampire Hunter #26) by Laurell K. Hamilton, Anita Blake is set to attend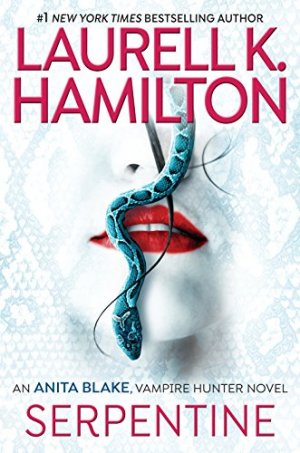 her best friend's wedding. However, when a case comes up that ends up interrupting the wedding, Anita finds she can't ignore getting involved and finding out what's going on. Yet, the further involved in the case she gets, the more she finds herself not knowing how she's going to take down the monster targeting women. Will Anita find herself in way over her head or will she find a way to bring justice to the person or people responsible for the deaths?
"This isn't an interrogation, Dunley, you and I both know it."
"Do you want it to be an interrogation, Blake?"
"No. Do you have enough to bring any of us in for one?"
Dunley gave me the hard cop-eye stare, but it wasn't his serious best, so I didn't flinch. "Not yet."
"You're fishing, talking to anyone who saw her."
I was an absolute fan of this series when I started reading it, but lately it's felt like it revolves more around Anita's love life than her work as a Federal Marshal, which I've found a little disappointing. However, in saying that, I loved the direction the investigation took and what Anita has to do to make sure people are safe from the big bad, even if it does take a while for the investigation to take off because she has to deal with her love life and the overly-needy affections of Nathaniel and the attention he needs from her. Will Nathaniel ever stop demanding more of Anita than she can give?
As for the dialogue, it was intense due to the investigation and everything Anita is dealing with when it comes to her love life. Will people ever stop being jealous of her polyamorous love life? Will she finally fight back against people that criticise her when they say things that aren't even true? Moreover, the heroine is strong and brave when it comes to facing everything she faces and I liked that she didn't allow anything to keep her from doing what's right, even though there's plenty of opposition about the wedding being a vacation and not a means to be pulled into an investigation. I also liked the close relationships she has with many of the secondary characters and that she was willing to do whatever it takes to protect those that she considers her people.
"I know that death comes to everyone," I said.
Edward came up beside us as if on cue. "What kind of Horseman of the Apocalypse would I be if I didn't?"
"So the nicknames are true?" Milford asked. "You're death?"
"Yes, ma'am," he said, in a thick drawl.
"I'm War, and" – I pointed a thumb at Olaf – "he's Plague."
"I texted Hunger. He'll meet us in the hallway outside Denny's room. They've got the bag with her scent items waiting for our search-and-rescue leopard to sniff," Edward said.
Overall, Ms. Hamilton has delivered a read that I liked because of the investigation; where the romance was scorching because Anita is involved with multiple men; and the ending had me on the edge-of-my-seat because of what the heroine and her friends go through to fight the enemy. Will they come out on top? I would recommend Serpentine by Laurell K. Hamilton, if you enjoy Urban Fantasy, Paranormal Romance, the rest of the books of this series or books by authors Nalini Singh, Ilona Andrews, JR Ward and Keri Arthur.

Book Info: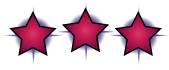 Publication: August 7th, 2018 | Berkley | Anita Blake, Vampire Hunter #26
Anita Blake, Vampire Hunter, returns for her twenty-sixth adventure. Fans of Charlaine Harris and Anne Rice will delight in this series by Sunday Times and New York Times bestselling author Laurell K. Hamilton. 'A hardcore guilty pleasure' – The Times Anita Blake faces new, even deadlier enemies as she and the people she loves confront major changes in their lives…
Vampire hunter Anita Blake has managed to overcome everything she faces. But this time there's a monster that even she doesn't know how to fight…
A remote Florida island is the perfect wedding destination for the upcoming nuptials of Anita's fellow U.S. Marshal and best friend Edward. For Anita, the vacation is a welcome break, as it's the first trip she gets to take with just wereleopards Micah and Nathaniel. But it's not all fun and games and bachelor parties…
In this tropical paradise, Micah discovers a horrific new form of lycanthropy, one that has afflicted a single family for generations. Believed to be the result of an ancient Greek curse, it turns human bodies into a mass of snakes.
When long-simmering resentment leads to a big blowout within the wedding party, the last thing Anita needs is more drama. But it finds her anyway when women start disappearing from the hotel, and worse–her own friends and lovers are considered the prime suspects. There's a strange power afoot that Anita has never confronted before, a force that's rendering those around her helpless in its thrall. Unable to face it on her own, Anita is willing to accept help from even the deadliest places. Help that she will most certainly regret–if she survives at all, that is…