Surrendering All But Her Heart by Melanie Milburne is a romance about getting a second chance at your first love. It's a sweet and passionately hot story.
Natalie Armitage has always opened herself up physically but never emotionally. She learned at a very young age, from
her tyrant father, that if your emotions get involved you can get deeply hurt. So after living with and having a passionate affair with Angelo Belladini, she runs away from him at the first hint that he wants marriage.
Now five Years later, her brother has provided the perfect opportunity for him to exact his revenge and get her back in his bed. So he blackmails her to marry him or her brother will face charges for what he has done. Natalie must accept his request, or the guilt she carries would only increase with more burdens.
While the chemistry between them is still hot if not even more hot and passionate then before, Angelo is still missing a part that Natalie always keeps to herself, her heart. But he will have to discover why she is so prickly and help her get rid of the guilt and burden she carries from a very young age if she is to give them a chance at loving each other with their whole hearts.
This is a very beautiful story, with lots of depth to the characters. There was a reason behind each of their personalities, and we learn that the differences in each of their upbringing shaped them into the people they were.
If you like a deep, sweet and passionate romance with a few painful secrets to be discovered for love to overcome, then this is a story for you.
Rating: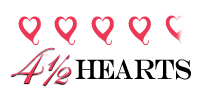 Book Info:
Publisher: Harlequin Presents (December 1, 2012)
Print Length: 192 pages
ASIN: B0092MPOC6
Keeping your enemies close…
Natalie Armitage's world shattered the first time Angelo Belladini mentioned marriage. Their affair had been intensely passionate, but she had learned to close off her heart at an early age, so the thought of exposing it to anyone made her run.
Five years later she's facing her second proposal from Angelo—but his molten brown eyes are burning with revenge, not desire! To protect her family, Natalie must accept his ring, but she'll be no meek-and-mild Belladini bride. Angelo's expert touch might give her body scorching pleasure, but he'll never win her frozen heart….