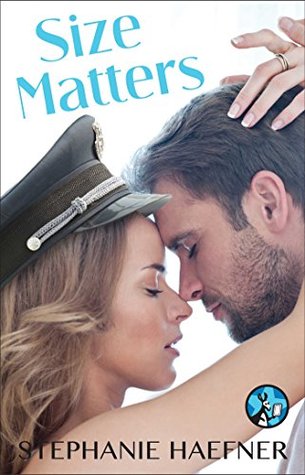 Size Matters by Stephanie Haefner: Bryn Harper is a widow with three children who works at a store that sells lingerie and erotic items. She has been seeing Eli Augustine, a divorced police officer. The two have been causally seeing each other, both carrying pain from the past. Eli feels inadequate about his size (I don't mean height). They aren't sleeping together and they drift apart after he tells her about his size. She tries her hand at online dating. Joel, is a bit creepy. So, she agrees to let her friend set her up with Troy. Troy seems great to her, but turns out to be worse than Joel when he kidnaps her. Eli is there for her as always. Eli has to come to terms with his divorce and he too tries dating, with no success. Can Bryn and Eli finally make this work?
"So many nights she'd wondered if she'd spend the rest of them alone and cold with no one to hold her. No one to help her and support her through life and parenthood."
Size Matters is not clean book. The whole story revolves around the fact Bryn feels sex deprived. There is not a lot of substance here. There are the usual: misunderstandings, stubbornness, and bad timing. I can't say I felt a grand connection between Bryn and Eli. Some of the dialogue felt more crude than sexy. Bryn came across as a bit shallow. Eli was a more sympathetic character. Size Matters is not a romantic book. I would recommend this to those who don't mind a coarse drama.
Book Info: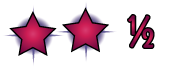 June 1st 2015 | Pocket Star |
In this saucy, sexy, laugh-out-loud romp, a lingerie shop owner and single mom falls for the hunky cop who just happens to holster his own perfectly sized weapon.
Bryn, co-owner of Classy 'n' Sassy Lingerie shop with her best friend Mia, is ready to get back out in the dating world after losing her husband to the war overseas. Diving into bad first dates, online set-ups, and guys who just can't get the message, Bryn can't stop thinking about Eli, the sexy neighborhood cop who's also a great dad. But between Bryn's dead husband and Eli's messy divorce, will these two have what it takes to overcome their baggage and fan the flames between them?