Snowbound with the Single Dad by Cara Colter: Grandpa McGregor has decided he is hosting an Old-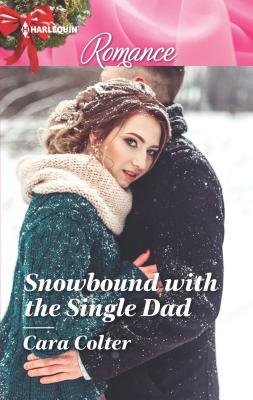 Fashioned Christmas. One thing though – he neglected to tell his granddaughter Noelle McGregor about it. Noelle has been a bit concerned about her grandpa since Grandma McGregor passed away a few months ago. Grandpa just didn't seem to be the same, even somewhat forgetful. But inviting strangers into his home for an Old-Fashioned Christmas! What was he thinking?
Noelle wasn't much reassured about the whole thing when widower billionaire Aidan Phillips landed his helicopter in her grandpa's field and exited with his five-year-old daughter Tess and her nanny. For Noelle and Aidan it was "Distrust at First Sight." Noelle had just been left by her fiance and certainly wasn't interested in any relationship with a guy. Aidan thought Grandpa McGregor was trying to play matchmaker between him and Noelle. Not interested! So the fun begins!
This is a fabulous Christmas Romance. Author Cara Colter hits just the right spot with sweet romance, Christmas fun (especially with Tess), lots of humor and fun dialogue. She sets the scene for an Old-Fashioned Christmas so well: no cell phone service (really roughing it for a billionaire businessman), lots of snow for making a snowman and other fun snow activities, a horse-drawn sleigh, a rustic house with blazing fireplaces and even gingerbread house assembling. So much Christmas spirit is in this story. I found it to be a very entertaining and mood elevating Christmas book. I wanted Grandpa McGregor to invite me there too so I could enjoy the ambiance and fun of his Old-Fashioned Christmas too.
This has been one of my favorite Christmas Romance books this year. I loved it!
Book Info:

Publication: December 1st 2018  | Harlequin Romance  |
What he wants for Christmas…
His billions can't buy!
Widower billionaire Aidan Phillips is determined to give his daughter the traditional country Christmas she wants. But his vibrant hostess, Noelle McGregor, is showing him that money can't buy happiness. As a snowstorm swirls outside, Aidan recognizes the pain in Noelle's mesmerizing eyes, and finds himself opening up about his past. Might he have found the perfect present for his little girl after all: a mommy for Christmas?