Stand – In Star by Rachael Johns is a sparkling, glamorous, romantic journey that is sure to make you swoon!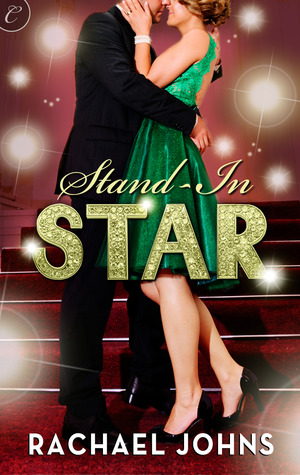 Holly McCartney has flown all the way from Sydney, Australia to Hollywood, California to accept an Academy Award on the behalf of her sister who recently passed away.  Upon her arrival at the airport she is greeted by an unexpected media circus. A man, claiming to be her sister's friend swoop's in to save her from the paparazzi.  Feeling she has no choice but to accept his help she agrees to leave with him.
Nate Devlin feels like he must protect his close friends sister from the media frenzy and invites her to stay with him for her protection.  He isn't happy about it though, he is resentful of Holly because he thinks that she treated her sister badly by not being a part of her life while she was living.  He also thinks that Holly is just out to steal the limelight. Holly must prove that this is not the case.
After getting to know each other better it is apparent that both Holly and Nate are attracted to one another, but each have scars from the past, and can only agree on a friends with benefit's relationship.  As things heat up between the sheets, will Holly and Nate both realize that they are worthy of more than a casual relationship before it is too late?
Stand-In Star is a mesmerizing tale of two people who have been hurt in the past that are afraid to love again.  I enjoyed the glitz and glamour of the Hollywood setting, and the chemistry between Holly and Nate was utterly delicious. Rachael Johns has penned a love story that is sure to earn a keeper spot on your shelves!
Rating: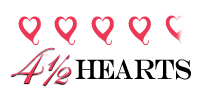 Book Info: Publisher: Carina Press (January 7, 2013)
As an anthropologist, Holly McCartney is more comfortable in a museum than shopping on Rodeo Drive. She isn't prepared for the media frenzy on her arrival in L.A. to accept a posthumous acting award for her late sister…or for her sister's gorgeous friend Nate Devlin to come to her rescue. Though he resents her for some reason, she can't fight their irresistible chemistry—especially when the paparazzi force her to stay at his mansion.
Photographer Nate only agrees to help Holly survive Hollywood for her sister's sake, but she soon gets under his skin in a way no other woman has. The more time he spends with her, the more his attraction grows and he finds himself opening up to her in ways he never expected. But will ghosts of the past stand in the way of their perfect Hollywood ending?
72,000 words