Strawberry Hill by Catherine Anderson is the story of Slade Wilder and Vickie, a woman he had been in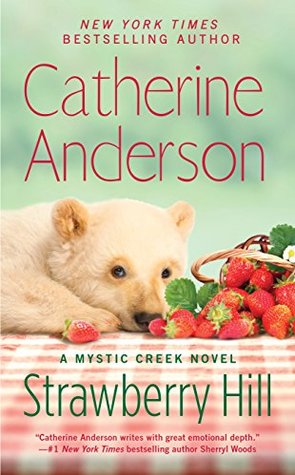 love with over forty years ago. Vickie returns with a secret, and she's looking to come clean and see if it's possible to start again. It's also about Slade's niece, Erin, and his foreman, Wyatt.
I'll start by saying I was disappointed because the book blurb made it sound like this book was about Erin and Wyatt, who is deaf. I was looking forward to seeing how that would affect their relationship. This isn't the story readers get though. Instead, it becomes secondary to Slade and Vickie's story, and it isn't even a complete secondary story. For instance, when Erin and Wyatt go out to dinner for the first time, it would have been a good opportunity to develop their relationship. Instead readers don't even get to see what happens at the dinner. It's just mentioned that they're going, then the next thing we're reading is that Wyatt has returned home, alone, after it. There's no development of a relationship, and it's left unresolved. Are they friends? Will a relationship develop? If so, neither happens in this book.
I found Slade and Vickie's story to be interesting. It isn't often readers get a story about people over sixty finding love again. I enjoyed the antics of Four Toes, the bear Slade and his men had saved almost four years earlier as a cub trapped in a bear trap. Still, it wasn't the story I was expecting to read and I had a hard time getting past that.
If you enjoy second chance romances, you may enjoy Slade and Vickie's story. If you're looking for the story about Erin and Wyatt though, you're not going to find it here.
Book Info: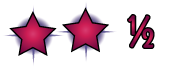 Publication: December 31, 2018 | Berkley | Mystic Creek #5
Newcomer to the sheriff's department Erin De Laney knows next to nothing about wilderness patrols, but she's also never been one to back down from a challenge. So when a rude and stubborn cowboy takes her by surprise on her first day patrolling the mountain trails as a part-time ranger, she lets him have it.
Wyatt Fitzgerald doesn't consider his deafness a disability and he doesn't want special consideration from anyone–least of all, a spoiled city girl like Erin. He prides himself on his ability to read lips and when she confronts him, Wyatt sees no reason to volunteer to her that he's deaf.
But there's no escaping each other in the small Oregon town, especially once Erin seeks him out to make amends. Wyatt gave up on dating long ago, but the written correspondence he and Erin begin to share speak to him like nothing else ever has. Out of their tentative truce blossoms a chance for a once-in-a-lifetime love if he's willing to give her his heart and make her his.