Summer on Moonlight Bay by Hope Ramsay finds recently discharged Navy veteran Lia, homeless,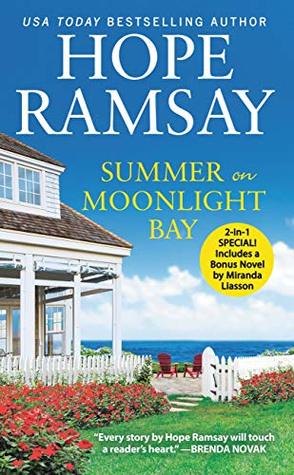 turning to Magnolia Harbor to hopefully get a job at the local church her former commanding officer, Micah, now leads. On her way into town, however, she finds an injured dog in the middle of the road and rushes it to the local veterinary hospital. It turns out the island has no veterinarian, but the woman there knows one—her grandson, Noah Cuthbert.
Noah is in Magnolia Harbor to convince his mother, who is suffering from MS, and his sister, soon to be going to college, to leave and go back with him to Charleston. Neither one of them wants to go, and Noah has no desire to stay. But when he's called in to take care of the dog and meets Lia, will she be enough to change his mind?
While I liked the book, I didn't love it. I thought Noah was a bit too stubborn, refusing to hear what his mother and sister were saying to him. Instead of listening to what they wanted, he thought what he wanted for them was best.
I liked Lia more than Noah, and it was hard not to feel for everything she went through. I did, however, feel the situation with her brother was wrapped up much too quickly. With so much misunderstanding between them, it was hard to buy that one very brief conversation could reunite them the way that it did.
I was also disappointed in Ashley's behavior in this book. She wasn't very welcoming to Lia, because she believed Lia was interested in Micah. And when the Heavenly Rest Altar Guild came up with a scheme to get Micah and Lia together, instead of telling them she was interested in him, she goes along with it and stews in anger, and also takes that out on Lia. It'll be nice to see if she ever admits her feelings for the pastor, who clearly has feelings for her.
Ashley's young son, Jackie, is still talking to the ghost of Captain Bill. While some people believe he's making it up, Jackie says things that make it hard for Ashley and Micah to believe that. I'm looking to forward to seeing what else Captain Bill gets involved in.
Ashley shook her head. "No, I don't think we should get involved," she said.
Jackie blinked and gave her one of his wide-open, little-kid looks. "Cap'n Bill says we should."
Damn Captain Bill. He was a meddling son of a gun. And she was starting to wonder if maybe Patsy Bauman had it right, and her son was conversing with a ghost of ill repute.
There's a secondary storyline involving corruption in the fire department. It's very developed though, and it's pretty much resolved as soon as it's mentioned. I would have liked to have seen that expanded a bit more. It felt like it was just thrown in there to create some extra drama, since most of the book is fairly drama-free.
This is the second book in the series, but it can be read as a standalone. There are several secondary characters that appeared in the first book and also appear in this one, such as Micah, Ashley, and Micah's siblings, but readers will easily be able to read this without feeling like they're missing anything.
Summer on Moonlight Bay is about finding a place to belong. Readers who enjoy small-town romances may enjoy this book.
Book Info: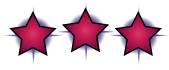 Publication: August 6, 2019 | Forever | Moonlight Bay #2
Only one thing can make veterinarian Noah Cuthbert return to Magnolia Harbor-his mother's failing health. He'll do anything to help his family, including taking a short-term gig at the local animal clinic. What he doesn't count on is getting up-close-and-personal with the clinic's new manager, a woman whose love and compassion for every stray that crosses her path has him rethinking his plans to head back to his big-city life…
After her time in the Navy, Lia wants nothing more than to settle down. The quaint seaside town is just what she'd been hoping for, and not just because her new boss is movie-star handsome. As they grow closer, Lia starts wondering if Noah could be the one. But when a town crisis forces Noah to take a stand that jeopardizes their new-found happiness, can Lia convince him that home doesn't have to be a four-letter word?