Suspended by Taryn Elliott; where do I begin? Maybe I should keep it simple and tell you to go out and get yourself a copy and save you the trouble of having to read through my whole narrative to arrive at this very conclusion ;)….yep it was that GOOD!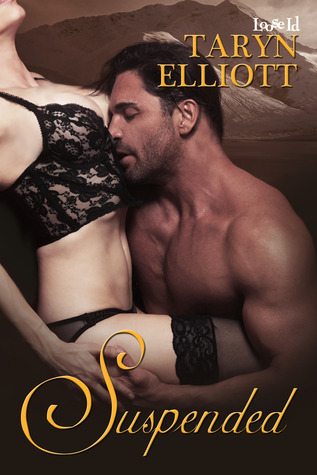 Shane and Kendall meet at Larry's Justice's will reading:
"Who the fuck are you?" Hazel eyes bore into her. The gold seemed to glow with all the seething anger that was boiling inside him.
Her skin buzzed as if energy were roiling out of him in its purest form. "I'm Lawrence Justice's daughter," she whispered.
He hovered over her. "He doesn't have a kid. He only has me."
"You're my brother?" She recoiled to the back of the chair. No. No, he couldn't be her half brother.
He reared back as if she'd slapped him. "No. I'm Larry's stepson, but he raised me as his."
Her father had left her but stayed for this man? She hadn't thought she could feel any more pain when it came to Lawrence Justice, but she'd been wrong. God, so wrong.
Shane looked up at Mr. Murray. "She has no hold on anything of Dad's. I didn't even know about her."
"That's because he left us when I was five."
Larry's will names Shane and Kendall as co-owners of the Heron, Kendal's home. When Shane realizes he has lost everything to debts owned by Justice construction his only option is to head out east with Kendal and start afresh at the Heron… and so begins their road trip from California to New York.
Taryn writes such beautifully well-rounded characters.
He was so stoic, so incredibly closed off until she had her hands on him. The minute they met skin to skin, he was hers.
I loved Shane's character; he was one grouchy sexy guy…and all that pent-up growling sure made my toes curl. Yep Shane you can growl at me anytime… 😉 Kendal was a ray of Sunshine…the word vivacious best describes her character. Together these two were combustible, they could barely keep their hands off each other. Literally and figuratively 😉
He just knew his willpower and Kendall didn't live in the same zip code.
Suspended was one smoking Scorching HOT read but what sets this book apart from being just another erotic romance for me was the depth to the story and the characters. Don't get me wrong there was lots of sex and sexy time…LOTS but this book was also quite emotional in that it had an underlining thread of 'family' and everything that word encompasses running through it.
You already know I loved it, yes I did! If you like your romances super blazing hot and your stories with an emotional connection this book is a must read!
Book Info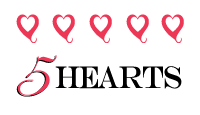 Publisher: Loose Id LLC (February 12, 2013)
Shane Justice always does what's expected of him. Playing it safe has left him with nothing to show for it but an empty bank account and half ownership in a bed and breakfast over three thousand miles away from home. To make matters worse, his joint partner is exasperating, sexy, and drives him to the brink of insanity. He can't stop thinking about her, wanting her, or touching her. Kendall's not part of the plan, and he always has a plan.
Kendall Proctor has spent her life taking care of people. It's all she knows. A legal technicality changes her life, bringing a stranger into the middle of her business and straight to her doorstep. A passion-fueled moment forever changes their relationship adding sex and an unquenchable thirst for more into the equation. Shane and his grouchy but steady ways make her dare to believe that she could count on someone for the first time in her life.
A cross country trip, forced proximity, and a passion that defies all sense and logic is only the beginning of their story.