Tangled Threat by Heather Graham is a mystery/romance story.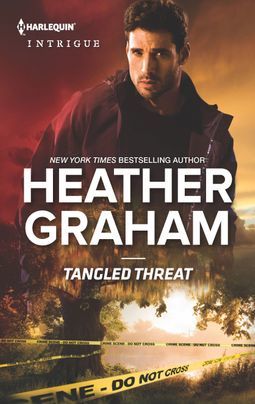 Maura Antrim and Brock McGovern fell in love while they were summer employees at Frampton Ranch and Resort twelve years ago but when one of the regular resort employees was discovered hanging from the History Tree during the resort's storytelling campfire and walk to the History Tree that relationship fell apart. Brock is arrested for the murder and Maura's parents sweep in and take her right home and intercept Brock's attempted communications.
Brock, of course, was innocent and only spent one night in jail before being released. Fast forward twelve years and Brock and Maura meet again at Frampton Ranch and Resort.
Brock is now a FBI agent investigating the disappearance of three young women and the discovery of the bones of a murdered woman. Maura is now CEO of her own film production company and is at the resort with her client Angie Parsons who is there to film a segment about the History Tree. Interaction between Maura and Brock reignites their attraction to each other. Brock is determined to keep Maura safe and Maura is determined to help Brock with his investigation. There is definitely danger there.
I enjoy Heather Graham's books but this one wasn't my favorite. Sometimes I found it a little slow. Usually there is more action and suspense in this author's books. I liked the main characters, Maura and Brock and enjoyed reading about their second chance at love.
Book Info: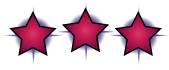 Publication: August 20th 2019 | Harlequin Intrigue |
A body hanging from the infamous History Tree unraveled their teenage love. Now Maura Antrim is again tangled up with Brock McGovern. Twelve years later, they're back where that murder occurred—where Brock had been arrested and then released, where Maura had run, too scared to stand by his side. But with two women missing, and Brock now an FBI agent, Maura is determined to help. Together, they'll have to confront a threat that never died and see if their passion has withstood the test of time.