Tell me True by Ally Blake: With a sister and a mother like April has, who needs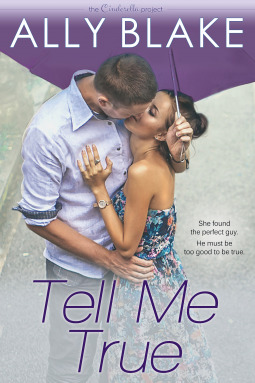 enemies? The main female lead in this book is a complete doormat, and I wanted to shake her so many times, to wake her up, or at least go off on that big mouth, messed up sister of hers. Wow, she makes me happy, that I am an only child.
Most of the book, I was waiting for April to find her backbone.
In comes, Finn as the male lead, who – not knowing – is the beginning of April growing a backbone apparently. That and the slightly weird, and very out there head of the Cinderella Project.
The two main characters could not be any more different – April the people-pleaser, has declared that she will only speak the truth (thanks to her Mom, who wrote a book about her), and Finn, who is filled with deep dark secrets, and psychological scars to match his brooding exterior.
Somehow, they were exactly what the other one needed. This is a total opposites-attract book, but the author allowed both of the characters to grow, even if it took her a little longer than I liked to get to the meat of the book. There is a lot of fluff at the beginning, and I was wondering if Ally Blake would ever speed this story up and get to the point.
Thankfully it did, which made for a more delightful ending.
Because the cast is large, I am not sure, if I would recommend this as a stand-alone novel. Maybe I would have enjoyed it more if I had read the books before this one in the series. So if you are considering to choose this book, I suggest you check out the first book of the series and see if you like Ally Blake's writing style, before moving toward this one.
Book Info: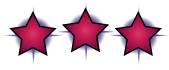 Publication: January 17th, 2017 | Tule Publishing | The Cinderella Project # 3
April Swanson is so hopeful about all the possibilities New Year's might bring, she's practically Pollyanna. She's hardly wishing for the world, after all – just a little less family crazy and the promotion she's perfect for. Surely then she can finally let loose and not strive to be such a good girl all the time.
For reformed bad boy, Finn Ward, hope is a four letter word, yet he has a New Year's wish of his own – to silence his dark and twisted past before it unravels his future and hurts the people he cares about. No matter what.
So why would fate trick two such disparate souls into a fake first date? Maybe because they've both made the wrong wish…