In the novella Tempting Fate (The Lost Girls) by Amber Lin, ballerina Rose Murphy has lived a sheltered life. She endured more than a few frightful incidents throughout her childhood and high school, which has created the complacent,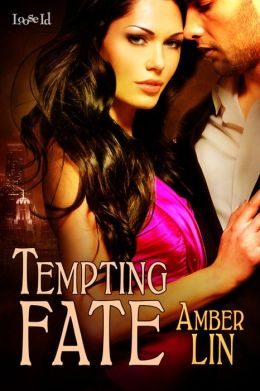 slightly timid, graceful woman she is today. From the moment Rose's mafia-like brother Philip turned eighteen and was granted custody, he has been her protector and savior. With Rose's professional ballet career coming to an end due to her age and injured knees, she is ready to find love, open her own ballet studio and move out of her brother's home.
Harvard graduate Drew Laramie has been Philip's attorney for many years. From the moment he first met Rose, he was infatuated. And so, he worked really hard, became very successful, saved a lot of money and waited for Rose to come into her own. Rose has always felt a little something for Drew, but due to Philip's potential reaction, she never did anything about it. Now that they know how each other feels, they begin to spend time with each other. Unfortunately and as expected, Philip is not pleased when he learns about their relationship, because he believes if it does not work out, in addition to Rose's heartache, the future of Philip's businesses will suffer. As a result, Rose and Drew decide to remove themselves from Philip's dealings.
I found the tone of this short story to be subdued and tame, while the love scenes are sensual and seductive. The characters are well-developed and thought provoking, providing interesting exchanges.
Book Info

Publisher: Loose Id LLC (August 5, 2013)
Rose Murphy is ready to break free from her brother's control. She's ready to open her own ballet studio. And most of all, she's ready to live without fear. So when she sees her brother's lawyer, the man she's lusted after for years, she gives in to her body's desires.
A sexy show through her bedroom window whets both their appetites. On Drew's next visit, he returns the striptease favor. Mutual masturbation gives way to a naughty late night phone call. She's a breath away from everything she's hoped for, but not everyone wants them to be together. When the relationship comes to light, their sensual bliss may be shattered.