That Weekend… by Jennifer McKenzie is a vibrantly cheeky, flirtatiously fun, brightly humorous, romance that will make you sigh with pleasure!
Ava Christensen works as a reporter for Entertainment New Now.  She is sure that she will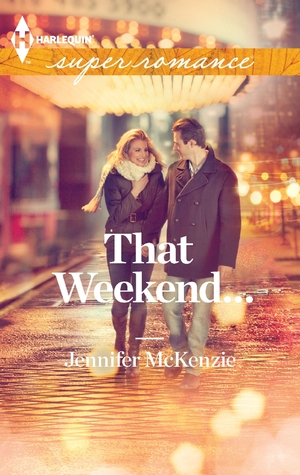 soon be getting a promotion to the show as a co host.  When she is passed over by the owner of the stations nephew, she is furious with the show's executive producer, Jake Durham. To make matters worse she is forced to spend a weekend working at a film festival with the infuriating man.
Ava tries to keep her distance from Jake but after she is injured one evening she is forced to accept his help.  It isn't long before sparks start to fly between the two but Jake who was hurt after the breakup with another coworker is not sure he wants to give love another try.
After a misunderstanding Jake and Ava decide to go their separate ways, but neither one of them are happy without the other.  Will they be able to mend their rift and find their way to love and happily ever after?
I easily fell in love with That Weekend.  It is a marvelous tale that is well written, with character's that will stick with you long after you have read the last word. I highly recommend this book for those who are looking for a sweet and tender romance that is sprinkled throughout with laugh out loud moments!
Rating: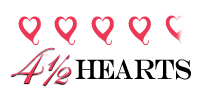 Book Info: Publisher: Harlequin (January 2, 2013)
As a TV blogger and celebrity reporter with her finger on the pulse of the entertainment world, Ava Christensen figures she's a shoo-in as cohost at Entertainment News Now. Wrong. The reason?
Jake Durham.
To add insult to injury, Ava has to spend a week with her Judas of a boss at the industry's A-list film festival. All right, so maybe she used to think the hotshot executive producer was a hunk, but that was before he passed her over for promotion. These days, Ava isn't ready to believe there's a tender, caring side to the guy. But Jake's surprising her in more ways than one, making Ava wonder what she really wants. Her dream job…or possibly her dream guy?