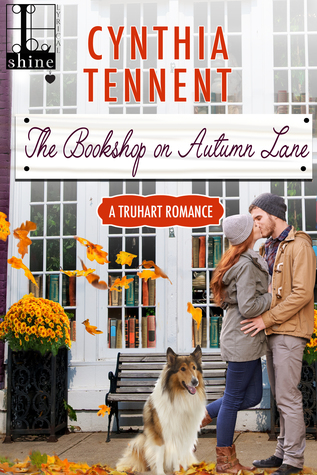 In The Bookshop on Autumn Lane by Cynthia Tennent, Trudy Brown has inherited a bookstore from her Aunt Gertrude. Not having anywhere else to go, Trudy returns to Truhart and the store, the same town that treated her poorly when she was younger. There she runs into the same people who made her detest the town, but also a new, mysterious British stranger, Kit Darlington. Kit is looking for a manuscript that some, including his father, believes exists, and Kit believes it's at the bookstore. He agrees to help Trudy clean up the store so she can sell it, in the hopes of finding it amongst the books.
I had a hard time with this book, and the main reason were the residents of Truhart. Trudy had dyslexia, which wasn't diagnosed until she was twenty. So when she lived in town, people considered her to be dumb. When she returns, they're no better, They mutter things and speak negative things around Trudy about Trudy. Pretty much as soon as she stepped foot out of her car, they were negative comments.
The busty woman cupped her hand over her mouth and whispered something to George. I heard the words dim-witted and slow.
When she was a child, not one person in town tried to figure out what was wrong with her. They just attributed it to her being dumb. Even Trudy's Aunt Gertrude hadn't understood that something was wrong with her. In fact, she also insulted Trudy in her will.
My remaining asset, Books from the Hart, located at 16 Main Street, Truhart, Michigan, and all its contents including my books, I bequeath to my niece and namesake, Gertrude C. Brown, in hopes that she will finally understand the difference between an ant and an Aunt, and being dammed and damned!
I felt for Trudy but at the same time she kept hearing people making negative comments about her, yet she didn't stand up for herself. Kit was probably the only character who redeemed the book, and even he's flawed. Instead of being honest with Trudy about why he's in town, he keeps it from her.
This is the third book in the series but works as a standalone. I haven't read the previous books but didn't feel like I was missing anything because of that.
After reading the blurb I had high hopes for The Bookshop on Autumn Lane, but was sadly left feeling disappointed.
Book Info: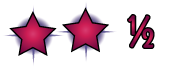 October 11, 2016 | Lyrical Shine | Truhart
While some young women would jump through hoops to claim ownership of a bookshop,
free-spirited Gertrude "Trudy" Brown wants nothing to do with the rundown store her late Aunt Gertrude left her.  Having suffered from dyslexia all her life, books aren't exactly her friends. With not much more than a collie dog who's scared of his own shadow, and a rusty but trusty '74 Beetle, Trudy arrives in the tiny town of Truhart, determined to sell off her cumbersome inheritance as quickly as possible…
But Trudy is not the only stranger in town. Christopher "Kit" Darlington, a professor of American Studies at Cambridge, is searching for an elusive manuscript—and he secretly thinks Trudy's ramshackle bookshop might hold the key to its discovery. As these two opposites spend the autumn days together, cleaning out Trudy's bookshop, they soon find that uncovering both literature and love can be equally mysterious…
Trudy's never been  the type to stay in one spot too long, but something about Kit makes her consider starting a new chapter—and maybe even finding there's a happily-ever-after…