The Bookworm and the Beast by Charlee James: In order to pay for her grandmother's care, librarian Izzy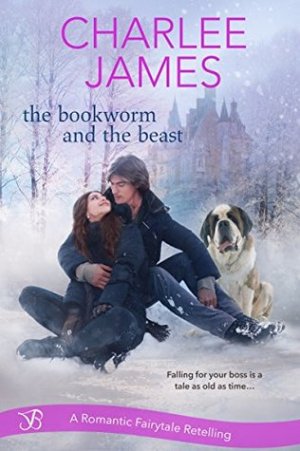 has to work as a temp assistant over the holidays. But to her surprise, her boss Derek had no idea she was hired by his everyday staff during their holiday break. Derek isn't exactly happy about this stranger in his life, either, and wants nothing much to do with her.
But Izzy persists, and Derek accepts her presence. Soon enough, he's grateful for it. When his stepmom tries once again to force a blind date onto him for the holidays, Derek tells her he already has a live-in girlfriend…Izzy. Although Izzy hates the lie, she can't resist the pay he offers.
As they fake their relationship, real affection begins to grow. But when Izzy dives too deep into Derek's past and breaks his trust, their relationship may not be more than a holiday fling.
I do like this trope, the fake girlfriend/pseudo-roommate story going on. However, I really wanted this couple to be developed more. They fell in love way too soon. And while the story is a shorter one, I still felt there was room for better development.
Instead, space was given to internal thought and insecurities, and I just wasn't given enough of them as a couple. Even worse, because of this I don't get why Izzy fell for him. She was clearly a light in his slightly weird, loner lifestyle, but he was only ever grumpy and sort of mean with her – no matter how sexy his intensity was.
Overall, THE BOOKWORM AND THE BEAST was a pleasant romance with a bit of sweetness, but sadly it just didn't capture my attention enough.

Book Info: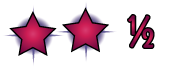 Publication: December 4, 2017 | Entangled Bliss |
When quiet, bookish Izzy Simon accepts a two-week assignment as an assistant for an author of children's books, it seems like the perfect way for her to make some much-needed extra money, but the grumpy author claims he doesn't want or need her services. He might be as handsome as a storybook prince, but his prickly personality and resistance to all things Christmas are sure to make for a chilly holiday season.
Derek Croft never agreed to the cheery temp his staff arranges for him while they're on vacation. Izzy is his polar opposite, but Derek soon realizes she could be the perfect solution to his interfering family…if he can get her to agree to pretend to be his live-in girlfriend. Before long Izzy's sweet disposition and unflappable optimism has him decorating a tree and looking forward to late night hot cocoa, but he's all too aware their time together can't last.