In The Border Lairds Bride by Allison Butler Jamie Graham, laird of Castle Graham is looking to fulfill his father's dying wish and take a bride. After losing the chance to marry his neighbors daughter, imagine his surprise when he finds that the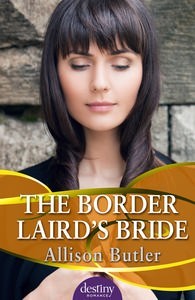 beautiful dark haired, brown eyed horse thief that he has held up in is castle is the same neighbors second daughter, a daughter that nobody even knew existed. Jamie's luck could be changing for the better if he can convince her to marry him.
Kenzie Irvine has know men like Jamie all of her life, her father is one of them. Men only interested in their own gain and unconcerned with the plight of others. Kenzie has no intention of ever marrying, but when faced with the choice of hanging for horse theft, or marrying the tall, dark, handsome Jamie Graham, she is really left with no choice at all.
Both of them have trust issues, both of them have misgivings about the other, but as they begin to know each other better, and truly begin to know themselves, can the girl who has been invisible to the world all her live and the man who has vowed to never lose his heart, move past their fear and mistrust and find a love bigger then themselves?
I loved everything about this story. The characters were well written and had a lot of depth. The author allowed you to see things from both points of view. The misgivings, realizations, and growth of both characters throughout the story are wonderful. It made me cheer, it made me cry, it made me sigh. I would recommend this book to all my friends and will look for more books by this author in the future.
Book Info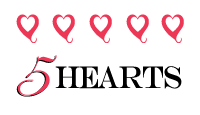 Publisher: Desting, Publication Date: February 10, 2013
To fulfil his father's dying wish, border laird Jamie Graham must marry and sire a legitimate heir. But his marriage will be one of convenience, for he has vowed never to open his heart to betrayal. While guarding his cattle from thieves, Jamie catches the spirited daughter of a neighbouring laird stealing his horse. Despite viewing an arranged marriage as a death sentence,  feisty Kenzie Irvine has no choice but to wed the domineering Jamie. But she has sworn an oath never to bring a child into an uncaring world. And Kenzie also has a dark secret she has no intention of giving away –  even if she finds herself her on the wrong side of the law…