The Cost of Honor by Diana Munoz Stewart finds Tony Parish on the run from his vigilante family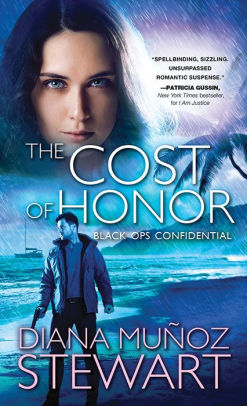 after his attempt to protect one of his sisters goes wrong. He takes off for Dominica, where he meets Honor Silva. Honor had moved to the island after her mother's death to take over the family business. While the business is struggling, an offer comes in from a mysterious man offering more than it's worth. When Honor refuses, her life becomes endangered. While Tony knows he can't stay on Dominica because his family will find him, he knows he can't leave Honor alone to deal with the threat. Soon they're both in danger but the only way to save Honor may be to face his family and face the consequences of his actions.
I haven't read the first two books in the series, so I was a little lost with this one. It felt like actions Tony made in the previous books were what lead to his being on the run, but I was confused as to why they were so upset with him. He was trying to protect his sister; I didn't understand why they would see that as a betrayal. I have to wonder if I had read the previous books first if it would have been explained better.
Secondly, I thought the way his family thought mind erasing was a good way to punish people was a little disturbing. How could they think that was ok? It's only when something goes wrong with Tony's mind erase that they feel bad about it. Tony's adoptive mother "attempts" to make things right by playing matchmaker between Tony and Honor, but at that point it was too late for me to like any of them, especially Tony's uncle. He knew what hellish childhood Tony had been through but still agreed to the mind erase. Hadn't the poor man been through enough? Honestly, I didn't like anyone in Tony's family.
Honor's family was questionable as well. I felt for both of them because they both deserved better than the people they were surrounded by.
Unfortunately, this book wasn't my cup of tea. While I liked Tony and Honor, I didn't like any of the other characters or their actions, which accounts for a good portion of the book.
Book Info: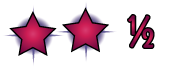 Publication: November 26, 2019 | Sourcebooks Casablanca | Black Ops Confidential #3
The only male to be adopted into the notorious Parish family, Tony Parish always did right by his vigilante sisters. But when an attempt to protect one of them went horribly wrong, he had to fake his own death to escape his fanatical family. Tony set sail and ended up in Dominica—face to face with the woman of his dreams…
After the death of her mother, Honor Silva moved to Dominica, where her family could help her heal and move on. But her activist mother left her more than money, she left her proof that could take down one of the richest and most powerful men in the world.
Tony gave up everything he thought he knew when he fled his family. But when a threat too dangerous for Tony and Honor to fight on their own closes in, he has no choice but to go to them for help. Problem is, they'll demand something in return—something that could cost Tony not just Honor, but also the love that changed him forever.