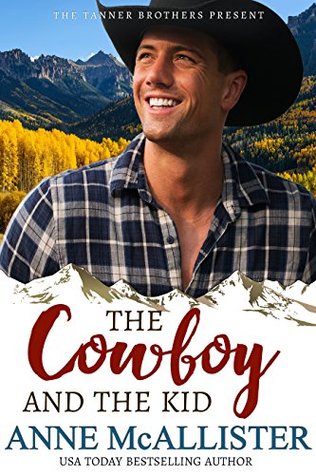 The Cowboy and the Kid by Anne McAllister: This is a short novella that is book four in an ongoing Tanner Brother's series, but it can be read as a standalone. In it Ms. McAllister treats her readers to a cast of characters that are so life like you almost expect to see them at the local diner.
She has a way of making them very real especially when it comes to portraying their emotions. This is a nice quick read that will have you smiling and laughing at two little girls the entire way through.
Book Info:

 Expected publication: January 26th 2017 | Tule Publishing | Code of the West #4
Having a father is a big responsibility.
And finding him a wife is a challenge eight-year-old Becky Jones takes seriously. Ex-rodeo cowboy Taggart Jones is adamant. No marriage. Been there. Done that.
Not even if Becky's dream candidate is her beautiful, blonde teacher, Felicity Albright, who knows about barrettes, patching up scrapes, and hates carrots as much as his daughter. Taggart's still not interested. Much.
What's a daughter to do? Becky's nothing if not ingenious, and she's determined to convince a stubborn Taggart and a bemused Felicity that they really have met their match.