In The Kissing Contract by Amy Andrews, Marshall Dyson only wants to raze his grandfather's island and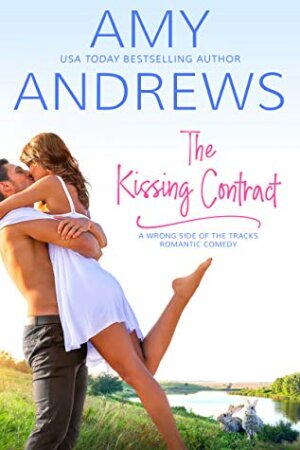 build it up into something the man would have hated. However, when it's discovered almost two hundred bunnies are now inhabiting the island, a judge orders him to halt work on the island and work with Dr. Augusta North, a veterinarian for the American Bunny League.
Gus and her team overtake the island, working with Marshall on cataloging the bunnies and arranging for them to be adopted. After Gus and Marshall kiss, she creates a contract stating that they can't do that again for the duration of her time on the island. Will they be able to stick to the contract?
I thought the book started out well, but then it lost me before the halfway point. At times it just felt like it dragged on. I also wasn't overly crazy about Gus. She's convinced that Marshall couldn't like her for anything other than her looks. Not that she's smart, not that she's determined to save bunnies, not that she's a good vet, but only her looks. It was insulting to Marshall, as if all he cared about were looks.
Then ending of the book also felt rushed. It made it hard to believe that they had actually fallen in love with each other, especially when it didn't seem like she had a very high opinion of him through most of the book.
There were some humorous sections, such as Marshall and the hashtags he created for the bunny profiles to try to get them adopted. I enjoyed that but, overall, the book fell flat for me.
If you enjoy the enemies to lovers trope, or are a big fan of bunnies, The Kissing Contract may be a book for you.
Book Info: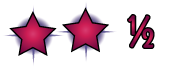 Publication: April 8, 2019 | Entangled Publishing, LLC |
Marshall Dyson wants one thing and one thing only: to raze his grandfather's island to the ground. Everything is ready to go––except for the freakin' bunnies! Hundreds of the furry critters hopping about and multiplying before his eyes. And then there's the American Bunny League, along with one distractingly beautiful veterinarian, taking him to court to save them…
Dr. Augusta "Gus" North can't believe the grumpy–and annoyingly hot–builder she's facing in court cares more about demo-ing some cabin than the lives of 200 bunnies. But when the judge orders Marshall to stay on the island and help her rehome the rabbits – the entire month – she knows they're going to need to lay some ground rules.
Like, for example, absolutely no kissing. Might as well go ahead and get that in writing. Sure it's on a napkin, but that still counts.
How hard could it be to keep their hands off each other amidst all the fighting? Surprisingly, harder than wrangling 200 bunnies.