In The Lady's Choice by Bernadette Rowley, Lady Benae Branasar needs to marry the powerful prince Jiseve of Brightcastle in order to use his influence and money to save and protect her people. But before she can marry him she must first win his hand from the three princesses also determined to win his hand. Only on her first night at his home she hears voices outside her window, and when she looks out she sees a very handsome man.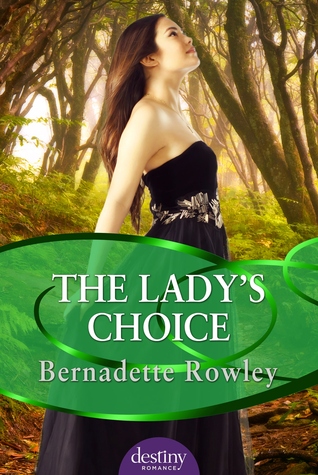 Ramon Zorba has been in love with his princess Alecia for a very long time. When she ran away with Army captain Vard Anton to avoid her arranged marriage, he was reluctant to let her escape, but her words and her begging him to let her go convinced him otherwise. Only he thought she would be back by now from her mission of revenge, but so much time has passed that he is afraid that she has become Vard's woman by now. He needs to find her and bring her back to her home, but he must convince the prince to let him go find her first.
When Ramon is appointed Lady Benae's escort he cannot help the instant attraction, but his heart belongs to princess Alecia, and he would not betray her or her father the prince by acting on that. But Benae was raised in another place where women could take their pleasure if they so felt like it and she has had her share of lovers, both lords and peasants that caught her eye. Only Ramon seems to refuse her advances, something that she is not used to.
As Benae is chosen to be the prince's next wife, she is to travel to the king's home to present herself and to get her wedding dress made. She is to make the journey with Ramon, her maid and a few guards only. But as they are traveling, they find themselves attacked by the dark elves and soon her companion and all of her guards are dead, with Ramon the only survivor trying to keep her safe and alive.
As they spent time together, Benae wants to act on her wants, even if that goes against her promise of marriage to the prince. And this only makes things more complicated for them both. For if Ramon acts on this, he could lose his life, since the prince is not a very forgiving man.
Honestly I found this story lacking a bit. I get the freedom of sexuality and all, but the fact that Ramon was a virgin and wanted to save himself for his loved one while Benae would not even respect her fiancé was a little too much for me. The "magic" that was in the story was a little different and definitely not expected.  View Spoiler » I think that the only thing that I liked was that Ramon was willing to fight and do anything to keep Benae safe,even when she went through with her marriage and then passed her baby as the prince's in order to continue with her plans.He even accepted to remain if only to be able to see his child and protect him from any harm.

The ending was not so bad, but not exactly the happy ending I always expect from my romance reads.  « Hide Spoiler
Book Info: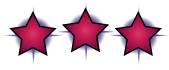 October 14th 2013 by Destiny Romance, Penguin Australia
With her people on the brink of starvation, beautiful Lady Benae Branasar has the perfect plan. She will marry the powerful Prince Jiseve of Brightcastle and use his fortune to save them. But first she must compete against three princesses equally determined to win his hand.
When she finds herself irresistibly attracted to her reluctant escort, the handsome Ramon Zorba, her plans begin to unravel. Ramon is dealing with problems of his own, but as he begins to thaw, Benae begins to glimpse the devastating man underneath. The more time they spend together, the harder Benae finds it to focus on her objective. Will she stay true to her people and pursue the prince? Or will love and fate intervene?
Benae and Ramon face temptation, danger and tragedy in this passionate fantasy romance.