The Only King to Tame Her by Millie Adams started with a bang! What an exciting starting chapter and what a stunning cover.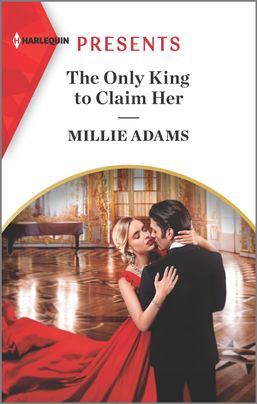 This story matches the blurb 100% but it's the style of writing and words that make it different. It has a feeling of darkness almost, with a touch of medievil royalty. The language was also out of the ordinary for a Presents.
The plot was on edge, I was curious to know who the threat was and I enjoyed the path the two broken characters took to find love.
I enjoyed this different style of tale. I couldn't help but think I was reading a historical so I'm not surprised to see the author writes historical romances, of which I will look into.
I would recommend this to anyone who likes historical romances and to anyone who is looking for something different in the Present's category.
Book Info:

Publication: September 2021 | Harlequin Presents | The Kings of California #3
A king in name only
Until he claims his queen…
Finally freed from her captors, new queen Annick faces her looming coronation. She knows there are still those looking to destroy her, so she needs help—fast. Turning to dark-hearted Maximus King is the answer, but Annick is shocked when he proposes a much more permanent solution: marriage!
Maximus is her adviser, protector—and now her king. He introduces innocent Annick to all of life's delights, except one… Then their electric wedding night leaves her transformed and fighting to claim a passion—and a future—she's only dreamed of!
Read all The Kings of California books:
Book 1: Stealing the Promised Princess
Book 2: Crowning His Innocent Assistant
Book 3: The Only King to Claim Her