In The Practice Proposal by Tracy March Liza Sutherland has had her one love, the man she was going to marry until he died protecting another person's life. She does not want to date, fall in love again but her mother has made a bid in her name for the auctioned date with Cole Collins, the boy who was her first love during her teenage years and who obviously did not reciprocate her feelings.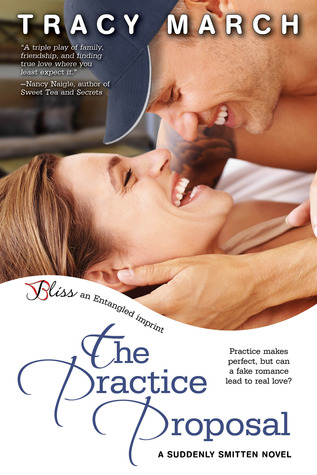 Cole Collins does not want to settle down, he may be viewed as a playboy but he is okay with it. That is until his contract is up for renegotiation and his playboy ways may just have him loosing his chance at another contract with the team he has been with since he began his baseball career.
Now Cole is faced with having to look for another team or finding a woman to date and make it look serious. To his surprise his perfect stable woman is handed to him on a platter. He may not have remembered that he volunteered for the BAAD auction as a date for a nameless woman, but he did not expect his date to be Liza, the girl who really knew him during baseball camp.
Liza does not be like the idea of putting herself out there on the dating pool again. She agreed to go on the one date with her mother, but that does not mean that she will go on other dates with him after that. But a deal with Cole's manager to get five hundred thousand dollars donation for BAAD may just be the one thing to convince her to date Cole, without him knowing of the deal she has made.
Cole will have to think of some very creative ways to convince Liza to date him officially. So he is happily surprised that she accepts a second date with him. But his secret agenda is something that he doesn't know can come back to bite him when he least expects it.
As Cole and Liza officially date, they also fall in love with one another to the point of them having to choosing between their own secret agendas and taking a chance at love. The Practice Proposal is a fun and entertaining read.
Book Description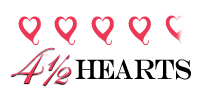 Publisher:
 Entangled: Bliss (March 11, 2013)
Liza Sutherland isn't looking for love. Not from a charity-auction date she didn't even bid on and especially not with Nationals first baseman Cole Collins, the guy she obsessed over as an awkward teenager. She won't get involved with a notorious player, no matter how attractive Cole is.
Cole Collins is up for contract renegotiation, but after too many late-night parties, he'll need some positive publicity before he can make the roster. His agent, Frank, pitches Liza as the perfect prop…only Cole didn't account for Liza no longer being just a teenager with a crush. She's gorgeous and smart and he's instantly hooked.
When Frank makes Liza a deal she can't refuse—a bet she will fall in love with Cole or a cool half mil goes to charity—the game is on. But neither bet on the real feelings that surface. Could a fake fling turn into an official forever?