In The Rancher She Loved by Ann Roth, Sarah Tigarden has just discovered that she is adopted, something that would not have been so bad if her parents would have told her instead of her finding out by finding her birth certificate in her mother's safe deposit box after her mother's death. Now she has more questions than ever and no one to answer them for both her parent are dead. Her only option is to track down her birth mother.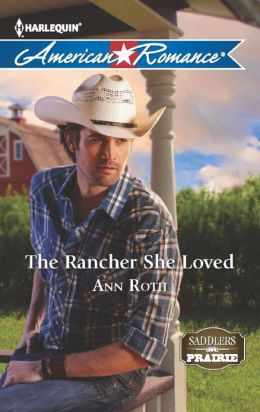 Clay Hollyer has not forgiven Sarah for the article she wrote about him three years before. He didn't so much mind the attention from women that came knocking down his door. What he minded is that she disappeared on him, didn't return his calls, his email or anything. Her article brought a gold digger that claimed he got her pregnant right before the rodeo, the news disturbed him so much that he got his knee crushed by the bull after being thrown.
Now Sarah is where the trail of her birth mother ends, trying to find something for herself. She knows that her mother's parents sold their house but maybe someone can point her in the right direction. Little does she know that Clay is renting the house that used to be her birth mother's, and if she wants him to allow her to look for clues of her birth, first she must convince him to let her through the door.
As Clay and Sarah spend more time trying to solve the mystery of her birth, he becomes more invested in her life and wants to know things as they develop, even if he still cannot trust her. But the chemistry that started that first kiss three years ago is still there and makes it more and more difficult to keep a distance between them personally. And now Clay thinks that maybe he should try and have an affair with her as long as it last in order to get rid of his obsession with her. Especially now that he realizes that no other woman can turn him on as much as her, and just thinking about her gets him turned on while no matter what any other woman does they cannot get the same result.
There are things that have made Sarah and Clay the way they are and when things get tough and a sort of déjà vu happens, it will show whether what they have is for the long haul or if it's just the fling that they both thought  it was to begin with.
If you want a deeply emotional and really hot read, The Rancher She Loved by Ann Roth is a great choice.
Book Info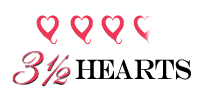 Publication Date: June 4, 2013 | Series: Harlequin American Romance (Book 1456)
A Chance To Prove Himself
Learning that she was adopted is the biggest shock of magazine writer Sarah Tigarden's life. Falling in love with champion bull rider Clay Hollyer is a close second. Years ago, she shared a sizzling kiss with the handsome rodeo star, only to hear that he was a player who enjoyed toying with women. After her profile of Clay called him on his caddish behavior, she never wanted to see him again.
But as Sarah searches for her birth mother, Clay is unexpectedly by her side. Can this really be the same guy she condemned as a womanizer? As she gets closer to learning the stunning truth about her biological mom, Sarah also finds herself getting closer to Clay. Her head tells her it's a mistake…but her heart isn't so sure.