In a very 'here and now' context, The Summer of Lost and Found by Mary Alice Monroe travels through the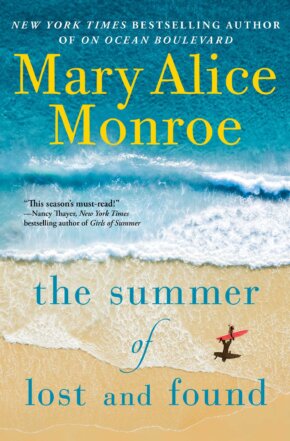 early period of the global pandemic and manages to avoid the big P in politics as countries globally figured out their best game plan. For the US, and certainly the Lowcountry folk, conditions were restricted, including operating within a pod and maintaining the basics of social distancing, mask wearing and regular hand sanitisation as par for the course. And yet, what also remained was an element of homelessness, joblessness and significant financial vulnerability that became all too familiar for far too many.
For Linnea and her extended family, this meant hunkering down on Palm Island and for all intents of purposes, living within the pod in order to serve the greater health good. Interestingly however, the pandemic and its ramifications also coincided with a bit of an early life crisis for Linnea as she came to terms with her broken heart, the flame that had returned home to keep kindling it, and naturally a new and inspiring love interest who just happened to be save-the-planet material. Despite the complex Covid times, Linnea's love triangle managed to find more space, hence, the importance of the pod and the role it came to play in her life became the key influential element in guiding her heart for better or worse.
Fundamentally, this novel was packed with the kind of realism that is just slightly too clean and contrived particularly given the explicit Covid context in which it is written. Some good honest wholesome values were punctuated heavily throughout, and at times this didn't resonate with the complexity of the issues occurring globally that lay buried beneath the overarching intent. Thus, it lacked a little tension and needed a few driving key action kernels in order to feel like the tsunami that is/was compared to the gentle wave that seemed to have happened.
For most, this will appear a multi-generational and multi-connected family friendly ditty, and naturally it is. However, it's let down by the fact that not all families got off so lucky or had a breadth of wealth to rely on. And whilst the notion of 'paying it forward' was something that Cara stimulated and gave to our hero Linnea, there was nothing tremendously remarkable about her – she was affable and nice but nothing really note-worthy and whilst this suited the genre, and certainly the inherent vibe, I think I was needing a little more punch and grit. Invariably, the challenges of living in and through the pandemic weren't wholly explored when there was real potential to, and therefore, there were some missed opportunities to have greater connection with the audience en masse.
On balance, many aspects were enjoyable; the cute connect with the paper planes and pay-it-forward housing situation that turned a cheeky corner were a huge win, and for the most part, the hallmarkiness was sweet and easily digestible. Summarily therefore, lovers of clean drama should dive into this one two hands first, as I am certain you will love the sweet romance, the connection to family and friends and what it means to follow your instincts . But, those who have a different and more recently painful experience of our recent pandemic times, should wait a little while before the full intent of this can be explored and the happily ever after able to be enjoyed by everyone.

Book Info: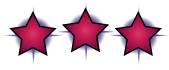 Publication: 11th May 2021 | Gallery Books | Beach house #7
The coming of Spring usually means renewal, but for Linnea Rutledge, Spring 2020 threatens stagnation. Linnea faces another layoff, this time from the aquarium she adores. For her—and her family—finances, emotions, and health teeter at the brink. To complicate matters, her new love interest, Gordon, struggles to return to the Isle of Palms from England. Meanwhile, her old flame, John, turns up from California and is quarantining next door. She tries to ignore him, but when he sends her plaintive notes in the form of paper airplanes, old sparks ignite. When Gordon at last reaches the island, Linnea wonders—is it possible to love two men at the same time?
Love in the time of coronavirus proves challenging, at times humorous, and ever changing. Relationships are redefined, friendships made and broken, and marriages tested. As the weeks turn to months, and another sea turtle season comes to a close, Linnea and the Rutledge family continue to face their challenges with the strength, faith, and commitment that has inspired readers for decades.