In The Summer We Loved by Wendy Lou Jones, Peter Florin is a man that doesn't do relationships. Yet, every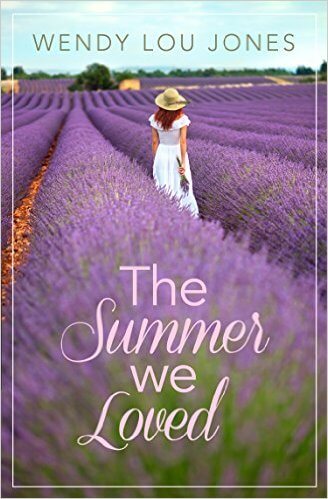 time he's around Jenny, she tempts him to change that policy. Unfortunately, before their friendship can become more, tragedy strikes, making him determined to isolate himself from everyone that loves him. And it seems Jenny might be the only person that can bring him back, if he's willing to accept her help.
After such a promising start with the prologue, this book became a mix of ups and downs for me. A couple of more ups than downs, so I'm glad I persevered through the first three chapters until the story grabbed my attention again. The plot was enough to keep me interested, yet it was the dialogue that disappointed me. It left me slightly confused, as there was a story being written within the story. And attempting to differentiate between what was the actual story, and what was the work, of the person penning the story within, proved a tiny bit problematic at times. However, in saying that, I did enjoy the moments where Jenny challenged Peter. In order to help him move forward with his life, instead of allowing whatever he was going through to hold him back.
As for the sex scenes, it would have been nice if there were more, considering the chemistry between Peter and Jenny was strong from the very beginning. The sort of chemistry that should not have been denied, and – I believe – the author failed to do any real justice. In fact, they made me feel sorry for the heroine. Because it seemed that she wasn't all that special to Peter. That perhaps, he was going to do his usual love and then leave routine. What I liked, so much about both characters, was how they fought for their relationship. Certainly, Peter needed Jenny in his life. She made him a better man.
Overall, I did like this story. It had its moments where it won me over, but not enough to convince me that it deserved more stars than what I've chosen to give it. Since the ending felt rushed, and didn't accomplish the happy ever after this couple truly deserved, considering all the obstacles they faced to be together. I would recommend it, if you're already a fan of this author.
Book Info: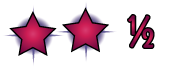 Publication: August 20th, 2015 | Harper Impulse |
Love 'em and leave 'em, that's Peter Florin's style. Dashing and kind with dreamy eyes that can melt you, he seems to be every woman's fantasy; he's certainly slept with enough, but not with Jenny. Jenny is the one he's never tried and she wishes she knew why.
When Pete goes missing and somebody needs to reach out to him, it seems that Jenny is on her own and so she heads off across the country to search for him, hoping she won't be left looking a fool. Can Jenny reach Pete before he has to go, or is this a battle she will never win?
One needing to forgive, the other trying hard to forget. One summer to surrender.