"She could only hope that no one would see her heading back to her room as nothing said 'night of debauchery' quite like wearing a cocktail dress before breakfast."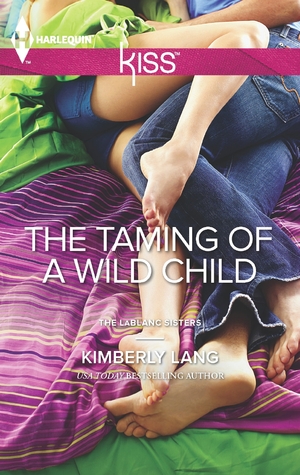 In The Taming of a Wild Child by Kimberly Lang, Lorelei LaBlanc is part of New Orleans social elite, having come from one of the city's founding families. She has a reputation for being a bit selfish and runs on the fringes of what society deems acceptable. She has, however, been trying to change her ways recently by keeping a lower profile and working for her new brother-in-law. When she wakes up in a strange bed after having one too many shots of tequila at her sister's wedding, she is afraid all of her hard work has been for nothing. To make matters worse, she realizes she's spent the night with Donovan St James…a local journalist who has made himself an enemy of the founding families. She tries to play it off as a one-night-stand, but can't seem to stay away from him and finds out too late just how much she's come to care about him.
"He felt himself buckling. When had he become such a sucker for a damsel in distress?"
Donovan St James certainly didn't have the same upbringing as the rest of the New Orleans crowd he now spends time with. He went to a private school on a scholarship at first until his family began making money and a name for themselves. He has made a few enemies in his journalistic career but feels good about standing up for what's right. He somehow finds himself waking up to Lorelei LaBlanc in his hotel bed and can barely recall the wild night they spent together. He's used to keeping affairs light and casual but becomes increasingly aware of the electricity between himself and Lorelei. This is new territory for him so he finds he must learn the rules as he goes.
Kimberly Lang has written a fun and charming romance. I loved the first LaBlanc Sisters book: The Downfall of a Good Girl and was not disappointed by this one in the least. Lorelei and Donovan are quite an interesting pair and have amazing chemistry. I loved their verbal sparring matches, which were witty, funny and rang too true at times. I definitely recommend this novel to romance lovers looking for a good book with which to laugh and sigh.
Book Info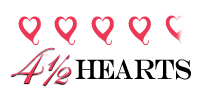 Publication Date: February 19, 2013 | Series: Harlequin Kiss: the Lablanc Sisters (Book 6)
Waking up in a stranger's bed is 
not
 how socialite Lorelei LaBlanc planned on spending the morning after the night before.From now on…
A) No more secret hookups with Donovan St. James—he's the last man on earth she'd want to share a room with, never mind a king-size bed.
B) Maintain a professional persona at all times. After all, he's a hard-hitting journalist who's always on the lookout for the latest scoop…and she's perfect tabloid fodder.
C) Keep friends close but enemies closer. Donovan may look like the ultimate poster boy but his intentions are anything but PG rated….