TO KATIE WITH LOVE by Erica Lucke Dean is a hilarious mad-cap adventure of love, intrigue and mystery. Erica Lucke Dean manages to keep you guessing until the end of the story where you will get a surprise that you won't see coming. You do not want to miss this breathtaking tale!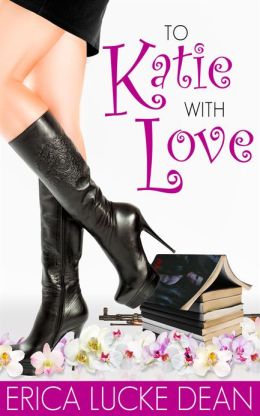 It is Katie James' 29th birthday and she is celebrating with her coworkers at a local karaoke bar. Katie really isn't into drinking and socializing, she prefers to spend her time reading romance novels and fantasizing about her book boyfriend.
Katie's friends like to give her trouble about spending too much time reading and they encourage her to start looking for a real man. There aren't any men in the bar that catch Katie's attention right away. One of Katie's friends decides to put her name on the list to sing karaoke and when Katie is called up to the stage to sing she suddenly see's the man of her dreams walk into the bar.
Cooper Maxwell, also known as "Mr. Off Limits" to Katie because he is one of her banking clients, can't seem to take his eyes off of her. When one of her coworkers invites Cooper to their table sparks fly between the two. The next thing Katie knows she is waking up in a strange bed all alone. After searching the unfamiliar home Katie discovers that she is in Cooper's house and he is sleeping on the couch.
Cooper suddenly wakes up and he and Katie share a hot kiss. It looks like Katie may have just found a real boyfriend this time around. As their relationship takes off it appears that Cooper is keeping secrets from Katie. These secrets threaten to tear their relationship apart.
Katie is an adorable character. She appears to be lacking in self confidence and really doubts her ability to attract a man. I enjoyed watching her bloom as her relationship develops with Cooper.
Cooper really knows how to melt a girls heart. It is hard to imagine that he may have an evil side to him, but I was really starting to wonder if he wasn't a bad guy toward the end of the story. When his secrets were revealed I was in shock and awe. I just didn't see the ending turning out the way that it did.
TO KATIE WITH LOVE is one of the best books that I have read this year. Erica Lucke Dean really knows how to make a reader laugh and keep them on the edge of their seat all at the same time. This is a Harlequin Junkie Recommended Read.
Book Info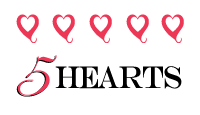 Publisher: Red Adept Publishing, LLC (April 23, 2013)
Banker Katie James has a serious thing for romance novels. She'd almost rather settle for a fictional boyfriend than risk her heart on a flesh-and-blood man. Besides, the only real guy she's remotely interested in is her rich, unattainable client, the mysterious Cooper Maxwell.
Looking less like the ultra-conservative man she knows and more like a drop-dead sexy character from one of her books, Cooper crashes Katie's 29th birthday party. But one too many drinks lands Katie in uncharted territory… Cooper's bedroom!
Drunk on love, Katie dives headfirst into the relationship only to discover that Cooper is keeping secrets… dangerous ones. As if things couldn't get worse, her meddling mother makes a surprise visit, digging up a whole new set of problems.
Who would have guessed having an assassin for a boyfriend would be the least of her worries?