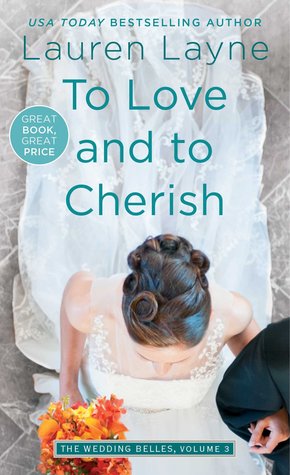 To Love and To Cherish by Lauren Layne: For the past few years, Alexis has had her eyes set on one goal, making a success of her boutique wedding planning business in New York City. But working towards her goal has blinded her to any social life or dates, and especially the interest of her accountant and silent partner Logan.
For years, Logan has wanted and loved Alexis, and he's known one day would be his time to make a move. But his family is calling him back home to England and Alexis seems to have opened her eyes to dating, just not to dating him.
So Logan has decided he's going to make Alexis open her eyes and see what he's known all along, they're meant to be. But Alexis resists, unwilling to lose a friend who's stood by her for years, ever since a tragedy back home pushed her to the city. She could resist a whole lot better, if only Logan weren't changing the game.
"I know talking about weddings relaxes you, although not this wedding maybe as much as others. You seem…tense."
"Probably because my accountant, who saw me naked last time I saw him, then walked away, shows up at my hotel and informs me we'll be sharing a room and he'll be posing as my boyfriend. Really, Logan, it's terribly high-handed of you."
I love Layne's novels, and I definitely recommend reading To Love and To Cherish if you've followed the Wedding Belles series to finish it off, but I was disappointed. I felt both Alexis and Logan wasted years and years in waiting for an opening or in just staying static. It made me not root for them as much as I wanted to because I was so frustrated by their attitudes.
That said, I loved Logan and Alexis together. I loved seeing Logan show off the side to him Alexis never saw –a side I always highly appreciate in my hero. Although, they didn't have the same sort of bickering, hate to love style romance of Layne's other romances that I just adore. Instead, it was the friends to lovers.
I didn't particularly like Alexis. She was very uptight and quite repetitive. Logan, however, was far more enjoyable. I don't love how passive he was, but he makes an impressive character outside of his love life. And I can't help but appreciate his absolutely adoring love for Alexis.
Book Info: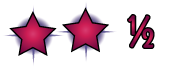 October 18, 2016 | Pocket Books | The Wedding Belles #3
Sex and the City meets The Wedding Planner in The Wedding Belles, a contemporary and witty romance series about three high-powered New York City women who can plan any wedding—but their own.
Alexis Morgan has spent the past six years devoted to turning her tiny start-up into Manhattan's premiere wedding planning company, The Wedding Belles. Now that her business is thriving, it's time to turn towards her much neglected personal life, and Alexis approaches her relationships like she does everything else: with a plan. Not a part of that plan is Logan Harris, the silent partner in the Belles, and the one person who's been there for her since the very beginning. But Alexis needs someone fun, and Logan's all business, all the time—except when a late night at the office ends with an unexpected kiss that leaves the usually cool and together Alexis reeling.
Logan has lusted after Alexis since the day he walked into the tiny Harlem apartment that used to double as her office. But the ambitious wedding planner has always been untouchable…until now. Alexis has made it clear that she's on the dating market—and equally clear that he's not in the running. But when Alexis finds herself in need of a date for her sister's last minute wedding in Florida, Logan knows it's the perfect time to show Alexis that there's more to him than numbers and spreadsheets—and beneath the pinstripes and glasses lies a hot-blooded heartthrob. As Florida's sultry days turn into even hotter nights, Logan's out to convince Alexis that the fling of a lifetime could just maybe turn into forever…