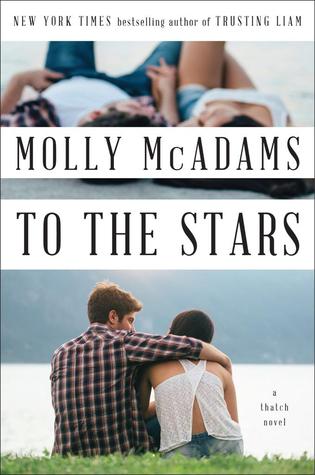 To the Stars by Molly McAdams:: For seven years Knox has never let go of his love for Harlow, even after she chose another guy over him. But when Knox meets her after four years of separation, he refuses to give up on her this time, especially once he discovers her secret.
Four years of an abusive husband and Harlow has no idea how to escape, not when he threatens, and has acted on his threats, against her family if she ever leaves. Her biggest regret was choosing Collin over Knox, but when she sees Knox again, he gives her an option out.
But will she be able to take his help and escape intact, and will the love between them be as strong as it once was?
"Harlow Evans," he said softly, and I let out a shuddering breath as everything came filtering back in. "The last person I thought I'd see when I woke up this morning was the girl I've been waiting seven years for."
Definitely an emotional rollercoaster, To the Stars was painful to read because the abuse, which was detailed, took up most of the story. It barely felt like a romance because of the overpowering abuse. Yes, Knox was there and they spoke, but only a little. Most of their relationship was built on flashbacks to when she was off-limits as a minor to Knox.
Because their romance was based on flashbacks, there was no romantic development in present time. Rather, Knox loves her as he always did and so does she for him. The conflict, thereby the focus, of To the Stars is not the romance, it is the abuse.
I did love Knox and his friends. They were funny and a great crew. I just couldn't believe why Harlow chose Collin over Knox. It was explained, but it still didn't make sense to me given how built up and how perfect their love was.
If you like the, against-all-odds, highly emotional read, McAdams To the Stars might be for you.
Book Info: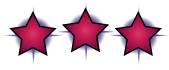 February 9, 2016 | William Morrow Paperbacks | Thatch #2
In the second book in New York Times and USA Today bestselling author Molly McAdams' Thatch series, Knox Alexander must convince his long-time love Harlow Evans that they're meant to be together.
He promised to wait for her.
She told him he was wasting his time.
Not waiting for him ended up being the biggest mistake of her life.
When they were younger, Knox Alexander swore to Harlow Evans that he would wait for her to turn eighteen so they could be together. But that was three and a half years away, and Harlow couldn't ask him to give up all the fun and thrills of going away to college for her. As the years passed, Knox remained a constant in her life—whether she liked it or not—but when her eighteenth birthday came around, Harlow's heart belonged to someone else.
Every day for the last four years, Harlow has been haunted by that fateful choice. And though he may appear unaffected by what happened in their past, Knox has always tried to fill the void Harlow left. But when he comes stumbling back into her life and refuses to leave, will Harlow finally let him into her heart…?