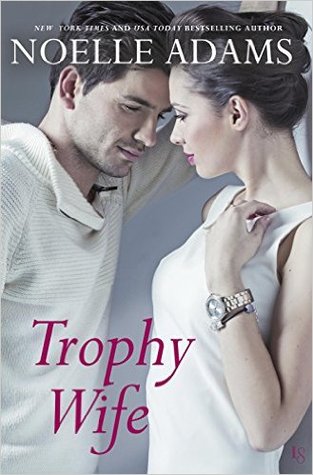 In Trophy Wife by Noelle Adams, Allison Davies had been just that–a trophy wife. She married her husband Arthur, a much older, wealthy man, at eighteen, mainly for what he could provide her. After eight years of marriage, she's fed up by being treated as simply arm candy and not being allowed to pursue her dreams of starting a homemade jewelry store. Newly divorced and penniless due to their prenup, Allison moves into the house she inherited from her parents. There she meets her new neighbor, Rob.
I've read other books by this author before and enjoyed them, but this one fell flat for me. I didn't really feel a connection between the characters. They both had some issues. Allison, so determined to make it on her own, refuses to accept even the slightest help from Rob and is offended when he tries to assist her.
There he was, assuming she'd need help again, based on nothing but her appearance. He could have no idea whether she was capable of fixing a toilet, and he shouldn't make assumptions. She didn't like this guy at all.
Then she struggles with the idea that maybe she's becoming too dependent on Rob. She's so obsessed about not becoming a trophy wife again that she couldn't trust her own feelings regarding him.
Rob has his own issues. He's had no luck with women. One of his ex's cheated on him, another used him to do things for her. Still, he's determined to be everyone's savior.
Besides, Rob liked to help people. He liked to be needed.
"One day," Keith continued, as if he'd just read Rob's mind, "you're going to have to think through why you're so set on helping everyone."
Reading the book, I still wasn't completely sure why Rob was so determined to help everyone. He was determined to get Allison to lean on him but, even towards the end of the book, he still refused to trust her. He expected her to let go of her issues, but he wasn't willing to let go of his own. A part of what bothered me about Rob was that he says he's going to change, but we don't see that. We don't see him work through his trust issues, or see him really even try.
I liked the book, but I didn't love it. I would have really liked to have felt more between the characters, but it felt like there was too much doubt and questioning between the pair for there to be a real connection.
Book Info: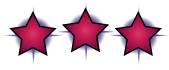 December 6, 2016 | Loveswept |
Alison Davies used to just be a trophy wife. Now she's just flat broke. Thanks to an ironclad prenup, she's worse off than she was before the day she rushed down the aisle with a wealthy jerk eight years ago. After her steep fall from riches to rags, Alison refuses to shackle herself to any man who treats her like a possession—no matter how good he looks in a pair of well-worn jeans, or how his muscles ripple while he's carrying her couch.
Underneath his rugged exterior, Rob West is a gentleman. So when he sees his beautiful new neighbor moving in, he's going to help her out no matter how loudly she protests. In fact, Alison's determination to go it alone just strengthens his resolve—and his desire to find out what makes her tick. But after one spur-of-the-moment tumble in the sheets, it's clear that their connection goes way deeper. And that Rob won't be happy until Alison surrenders to the passion they share.