In Unbridled Cowboy by Maisey Yates, cowboy Sawyer Garrett finds himself a single father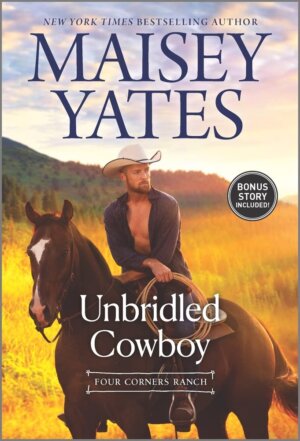 after a one-night stand results in baby June, and her mother doesn't want her. He's raising her on the ranch with his sister and brother, none of which had good examples for parents. He wants better for June and wants her to have a mother, but in his family, wives always took off. The one woman who stayed was his grandmother, who had been a mail-order bride. Deciding this is the way to go, he puts an add online advertising for the position.
Evelyn thought she had it all: a successful business she ran with her two best friends, Hollyn and Kioni, and a fiancé, Andrew. Then she walked in on Hollyn and Andrew and found out that Kioni knew what was going on but didn't warn her. Evelyn wanted a new start, away from everyone who betrayed her, and stumbled across Sawyer's posting. It would give her what she really wanted, which was a family of her own. With little hesitation she starts communicating with Sawyer and travels to meet him and June.
Evelyn's been hurt and isn't sure she can fall for another man. Sawyer's determined to have all the benefits of a wife without any of the feelings. Can they turn a marriage of convenience into something real?
I loved how Evelyn was willing to take a risk on someone and someplace that she didn't know. She throws herself into her new role with gusto, never hesitating to learn about how the ranch works, how to take care of it, and how to take care of their family. I liked how she instantly bonded with June the moment she met her. What brought the book down for me in many ways was Sawyer.
Sawyer is gruff and unemotional. The only time through the first part of the book that readers get to really see any emotion from him was when it came to June. It was clear he loved his little girl, but he couldn't even bring himself to tell her that he loved her. He couldn't even commit to a name for her. He picks out June after his grandmother, but wants his own bride to have input on her name so was basically just using June as a stand-in until he could decide if Evelyn was going to stick around. He was so stuck in what happened in the past with the women his father and his grandfather had married that he couldn't see that things could be different for him. In fact, he refuses to entertain that idea at all and insists that a successful marriage is built on mutual goals, not love. He gets a little better later on in the book, but by the time he reaches that point, the book was almost over so I felt like he didn't have enough time to transform into a more likeable character.
I was surprised to see that this is the first book in the series; it felt like I was supposed to have already known some of the secondary characters from somewhere else. It didn't affect my overall feelings about the story and most readers can probably overlook it, but it did throw me off a little. I will say there are some secondary characters that I'm interested in learning more about though.
I've read a few books by this author and I've enjoyed them, but Sawyer is not at the top of the list of my favorite heroes that she has written. That being said, despite my issues with him, I did enjoy the book. Evelyn more than makes up for Sawyer, and I found myself interested in how she would adjust to an instant family and life on a ranch. If you enjoy books about cowboys, small towns, and marriage of convenience, then Unbridled Cowboy is a book for you.
Book Info: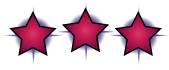 Publication: May 24, 2022 | HQN Books | Four Corners Ranch #1
Cowboy Sawyer Garrett has no intention of settling down. But when he becomes a single dad to tiny baby June, stepping up to the responsibility is nonnegotiable. And so is finding a woman to be a mother to his infant daughter. So he decides to do it how the pioneers did: he puts out an ad for a mail-order bride.
Evelyn Moore can't believe she's agreed to uproot her city life to marry a stranger in Oregon. But having escaped one near-disastrous marriage, she's desperate for change. Her love for baby June is instant. Her feelings for Sawyer are more complicated. Her gruff cowboy husband ignites thrilling desire in her, but Sawyer is determined to keep their marriage all about the baby. But what happens if Evelyn wants it all?