Unbuttoned by Maisey Yates: When Lucas Miller shows up in Carly's office, she's forced to interact with him. That's troubling because she's been trying to ignore him for the better part of the last two years. It's also troubling because he pokes at her every chance he gets.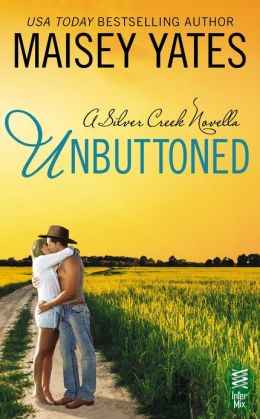 Carly Denton, despite being the daughter of the town's soap opera couple, is the youngest member of the Silver Creek city council. Youngest ever to be elected in fact. She remembers growing up there – always shunned because of the spectacle her parents lived daily. Most nights were spent with her brother, Mac – and their friend Lucas. Lucas had his own family drama but the three of them managed to escape their lives for a brief time when they were all together.
Carly knew having a crush on Travis was probably a bad thing but that didn't keep her from being crushed when she accidentally stumbled upon him in a serious lip-lock up against his family's barn. Then seeing him with different girls every night strengthened her resolve to stay away from him. She couldn't handle falling for someone like her father.
Now they're forced to work together on a charity function, and Lucas just can't figure out why the girl he was so close to hates him so much. He can't deny that the bickering between them is amusing, but once he's allowed to do it for more than a few minutes, he realizes it could so easily be foreplay. He knows it's one of the dumbest things he can do if he tries to follow that path. She's his best friend's little sister, and Mac would have a big issue with that.
After a conversation between Lucas and Carly where he points out how stuffy she's become, she comes to the conclusion that he may be at least partially right. He started the flood, but she jumps down the slippery slope on her own.
Unbuttoned is the introductory novella to Maisey's new Silver Creek series, and it's a really sweet story that sets the tone of the books to come. I know it's shorter than I usually like, but the pacing is perfect and I loved all of the characters. Two of my favorite tropes are Cowboys and the Brother's/Sister's best friend, and this has both – so I was already hooked. But after reading Unbuttoned, I can't wait to dive into the rest of the series.
Book Info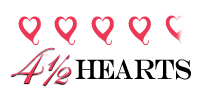 Publisher: InterMix Publication Date: June 18, 2013
Carly Denton has learned to keep her buttons and emotions firmly fastened. Her parents' constant drama, and an unrequited crush on her brother's best friend, taught her to keep her passion beneath the surface. But she can no longer avoid the one man with the ability to bring that passion to a boil…
Lucas remembers Carly as a freckle-faced tomboy—not a frosty woman who treats him like a burr under her saddle. But when they must work together on a charity project, Lucas is shocked to find their bickering melt into some serious mutual attraction. He's determined to show Carly that he's the man for her, if only she'd learn to let loose.
Lucas is the last man on earth Carly should give in to. The freedom she finds in his arms has her feeling happier than ever, but is it enough to make her realize that the greatest risk isn't losing your heart, but losing the chance at happiness?